James Yorkston- Border Song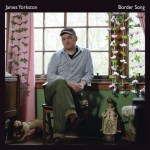 James Yorkston may be a folk musician but on this song he shows his early punk background. The words spill out as fast as he can manage to spit them. This isn't pastoral folk, this is folk with an insistence that cannot be matched. I have always loved the stories that James Yorkston has told, he is a true raconteur, and on this song talks of a relationship being just a 'flirt, just a flicker, just a taster of what is not to come'. But it does make you want to hear what is to come with his new album.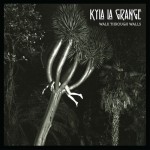 Kyla La Grange- Walk Through Walls
On this single Kyla creates what could be an 'anthem' with it's huge production values slightly reminiscent of a Stevie Nicks solo album in the 1980's. It's epic in proportions and doesn't let up like a Florence & the Machine song. The next time you will hear this it will probably be accompanying some kind of sporting success montage.
Cellophane Flowers – Rock N Roll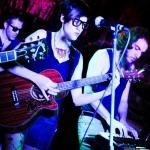 This song sounds like it would accompany c86 bands in the late 80's such as McCarthy, Television Personalities, and The Pastels. It has a homage to Phil Spector (I hope) in its intro but then morphs into a haze of lo-fi production which is lovely to fall into. Guitar arpeggios and sweet female vocals reminiscent of Cyndi Lauper accompanied by some lovely harmonica playing make this a real charm.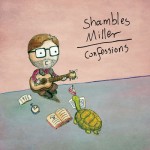 Shambles Miller- Confessions
Scot Shambles Miller creates a story about a relationship breaking up but there is no blood on his tracks. Instead it's Magnetic Field and Jens Lekman charm with lyrics such as 'The world doesn't really need another break up song, there is no need to agonize where it went wrong' and 'All that is left to say is lets move on and thank you for all the sex'. It's a serenade of clear perspectives and a happy break up song. Another song to add to a compilation for sure. I look forward to hearing more.
Words: Louis Gilbert