The word 'legend' is rarely as acutely appropriate to a musician as it is to Will Oldham. It is so useful not because of stature, but because of mythologizing, because of the whole hagiography, the deifying of the thing. In a music genre – modern folk – too frequently married to its own trendiness, Oldham is the trendiest of influences, the heaviest of name-drops, the most luminescent of vibrating spheres.
Now, in a timely release of old material, Oldham – AKA Bonnie 'Prince' Billy, AKA Palace Music AKA [add your pseudonym or side project here] – is reprinting six of his formative titles: Arise Therefore, Joya, Ease Down the Road, Master and Everyone, Greatest Palace Music and the influential I See a Darkness. It's a mountain range of material, both in terms of panoramic breadth and sheer monstrous size.
To promote these records again after – on average – more than a decade, shows a huge confidence in Oldham as a brand, and as a legend. But unlike the box sets that stack up in HMV cementing the ubiquity of The Beatles, Pink Floyd or The Ramones, these releases are more likely to unmask the façade of legend and replace it with something fresher and more exciting: a musician – and an especially good one at that.
What we find is a young artist struggling to find a voice, playing with bleakness ('I See a Darkness'); entertainment ('I am a Cinematographer') and obscenity ('A Sucker's Evening'). Not every song gets it right, but each one offers a new idea about what "getting it right" might actually mean: convincing us of the world through another's eyes, reaching out a human hand to our's, or sticking a foot out to trip us up. Oldham can do all three at once – he can soothe you to sleep whilst he punches you in the throat.
A re-listen to these early albums remind us that, for all the darkness and melancholy that characterises much of Oldham's best loved output, he is an optimist, not a solipsist. He believes humanity is most beautiful when it steps out of the light. When he sings, on 'Death to Everyone', that death 'makes hosing much more fun' and that 'life is long and it's tremendous / And we're glad that you're here with us', he may be being bleak, but he is far from being ironic.
Yet whilst the legend is bypassed, Oldham's influence on his genre is impossible to ignore and newcomers – with whom, for some of these songs, I include myself – will hear many of their favourite records echo in the sound chamber, as if the line of influence were working in reverse. Laura Marling, Rachael Unthank, King Creosote and – of course – Jeffrey Lewis all come back to you, primal and uncanny.
These albums rarely sound like they are written to be canonical. Instead they aim to move and challenge us with their awkwardness and relentless contemplation. In doing so they have become central to the way musicians of a certain genre think about their work. In a land full of sound and fury, Bonnie Prince Billy signifies everything. He is, and always has been, the real deal.
Arise Therefore – Palace Music (1996)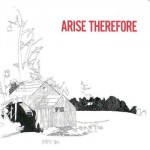 Perhaps the most obscene and brutal of Oldham's albums, Arise Therefore is probably the hardest of the re-released material to "get into" due to its slowness and David Foster Wallace-esque unremittingness. Its most infamous track is 'A Sucker's Evening', the song that inspired the sexualised attack depicted in Jeffrey Lewis's 'Williamsburg Will Oldham Horror'.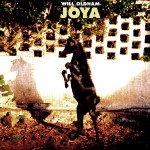 Joya – Will Oldham (1997)
Surging on the waves of late nineties grunge, Joya is a uniquely rocky album in Oldham's catalogue, with plenty of electric guitar, keys and shouting. It is, in its own way, a rather jubilant record, capable of Nirvana-esque turns of anthemic chorus and hoarse complexity.
I See a Darkness – Bonnie 'Prince' Billy (1999)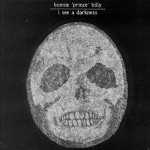 The true masterpiece in the collection, the album contains a bunch of must-have, definitive Oldham classics including 'A Minor Place' and title track 'I See a Darkness'. I See a Darkness ranks amongst the most searching, troubling, commanding and romantic records of the last twenty years, yet its passion and simple humanity make it surprisingly accessible. In places you'd almost call it pop music.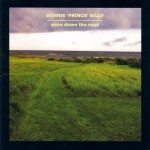 Ease Down the Road – Bonnie 'Prince' Billy (2001)
Combining the early frankness and explicit sexuality of Arise Therefore with the country and western influences that characterise Oldham's later style, this is a happy oddity of a record. It's easy to mistake Ease Down the Road for a serene, even tranquil, work of melodic choruses and happy strings – but its bite is quite vehemently worse than its bark.
Master and Everyone – Bonnie 'Prince' Billy (2003)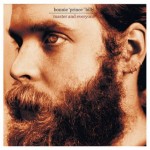 The most uncomplicatedly folksy of the set, Master and Everyone is a raw, naked record, with Oldham's voice often accompanied only by a single guitar. It's an acquired taste – not lease because it's another slow one – and some may question the virtue of its simplicity, especially if they last til the stark pentatonic of 'Even If Love'.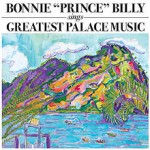 Sings Greatest Palace Music – Bonnie 'Prince' Billy (2004)
By the far the most fun of all six albums is Greatest Palace Music, the country and western re-records of many songs written in Oldham's mid-nineties 'Palace Music' period. It was recorded in Nashville, and you can hear it – all steel strings and peddles. This is a real ho-down, big-top trumpet-laden record, as jubilant as I See a Darkness is intense.
Words: Tom Moyser