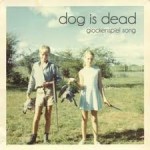 Dog is Dead – Glockenspiel Song
When I was first this track I did a double take; wasn't this quirky, upbeat pop number from Nottingham was released two years ago? It turns out I was right – after releasing 'Glockenspiel Songs' with an indie and performing on E4 teen drama Skins, Dog is Dead signed to Atlantic Records and after a few more singles, are releasing what is arguably their signature number – and what a number it is, although if Dog is Dead achieve the popularity destined for them, their choral chant "We are a mess, we are failures and we love it" might no longer ring so true! Jump on board saxophone-heavy summery indie pop fans and I promise you won't regret it.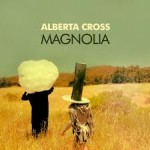 Alberta Cross – Magnolia
Alberta Cross are what happens when you put a Swedish man and an English man (ahem, don't wait for the punchline, this is a 'serious review') together and plonk them in Brooklyn, New York. The results aren't actually an extreme as one would expect or hope. Magnolia is a soaring light rock song, complete with a Northern nineties soul type orchestra singing about the 'morning sun'. The press release describes the track as a 'melodic sprawl', but I don't actually think it's that heavy on melody. There's some fun to be had with the big drums and, of course, there's the novelty of the nice choir too – but that only adds to the MOR derivative feel of the whole piece. It's competent, but not worthy of the stadium status the production style yearns for.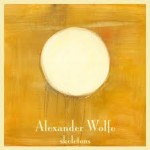 Alexander Wolfe – Skeletons
In 'Skeletons', Alexander Wolfe is singing about a girl. With references to bones (multiple) and amphetamines, plus the fact that Wolfe insists 'she's always on my mind', it's a rather sad affair, accompanied with a morosely, delicate acoustic guitar and piano. Although it's a beautiful, contemplative composition, the enigmatic lyrics (available underneath the You Tube video I watched) make my imagination run wild with questions; is she dead? Is she the girl from Ed Sheeran's the A-Team? Is she actually alive but shunned by the big bad Wolfe? I'm not sure, but I think after a few listens, the song and the mystery might just stay with me.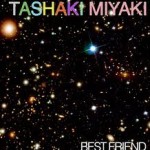 Tashaki Miyaki – Best Friend
In the first few bars of Best Friend, I thought 'Best Coast'. Then the chorus effect laden vocals and reverb heavy tambourines came in and I thought 'Best Coast! Dum Dum Girls! Warpaint! All mixed into one like a bright-yet-indescribably-bleak mash-up!' This is the stuff of uber cool girlbands who once played their guitars on US dramas such as the OC (I miss you, OC) and Buffy. Luckily I like girl bands and I like bleak, so this song would sit happily on my iPod – although at five minutes, the pace plods somewhat and I'm pretty sure that Miyaki 'won't let me down' after the first three.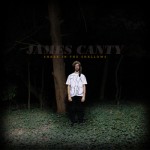 James Canty – Shark in the Shallows
James Canty leads this intense, acoustic riot of shrieking strings and lo-fi vocals. Rather than escape the 'rat race', it seems that Canty rather enjoys the pressures of bustling city life; 'Hand to the hammer 'til you bend or break, but oh my God, I can hardly wait'. The vicious cello makes the whole affair sound like an instrumentalist going postal at a barn dance – which is by no means a bad thing! Canty enjoys getting dark and dirty with the best of them and I'd quite like to join him…
OBSCENIC SESSIONS | James Canty | Shark In The Shallows from OBSCENIC on Vimeo.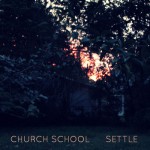 Church School – Settle EP
Recorded mere months ago DIY-style in a shed, Church School is basics at its best – simple, multi-layered acoustic fare with lovely good-natured lyrics ("With a head full of bravado and a belly full of marmite"), twee references to Belle & Sebastian and endearing boy/girl harmonies. One for people who love Broadcast 2000 and those who still haven't forgiven Jay Jay Pistolet abandoning his own twee acoustic ditties to front The Vaccines.
Words: Frankie Ward