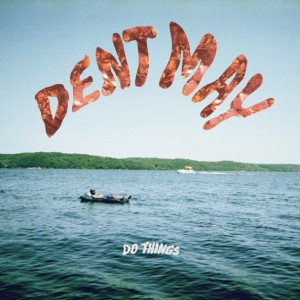 Dent May emerged in 2009, an endearing geeky-looking crooner toting, in his own words, a magnificent ukulele. Three years on, he is back with a studio full of synths, ready to burrow his way into your summer soundtrack.
The straightforwardly-titled 'Fun' serves up an early notice of how this thing's going to work, reinforced on 'Best Friend' with its encouragement to "have some fun while we are here in this world". The latter is a saccharine tale of unrequited love which is "never gonna be, 'cause you're my best friend" and, like much of the record, is pleasant background music without really grabbing the attention.
The disco-funk of 'Don't Wait Too Long' is one which rises out of a samey set while the title track, with its rolling thunder and recalling of "the clouds that drowned me with rain", sees a change in mood lyrically if not musically – it's still all ba-ba-bahs and twinkly pop.
The ukelele's sadly gone, it's twee and it's not about to change anyone's life, but it'll find its way into your brain and you might just find yourself popping it on as background at your next barbecue – if only the summer turns up sometime soon.
Words: Tom White