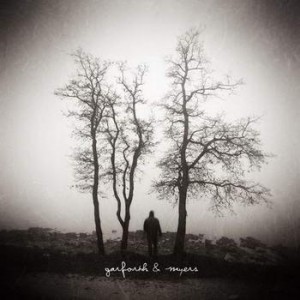 Garforth and Myers is certainly a band name to remember if their debut album is anything to go by. Following on from their impressive EP Bonfires, the self-titled debut features a collection of beautiful folk songs reminiscent of Fleet Foxes.
The record opens in a stunning fashion, with soaring strings and lush vocals in arguably the standout track of the album, 'Bonfires'. It certainly sets the standard for things to come. The next few tracks continue in a similar style, with 'Mirrors' standing out as a possible single.
Just as you think this band are getting a bit too predictable, 'Lighthouse' appears; an upbeat number which wouldn't sound out of place on a Turin Brakes album. It is this moment in the album when you realise how much care and thought has gone into this album to make it as marketable as possible.
What is most impressive about this album is the lyrical content. Sometimes cute, sometimes dark but always thoughtful and striking, this band has got an incredible talent for keeping their listeners hooked to every word with the soft, intricate music accompanying the words beautifully.
Garforth and Myers have got a great mix of romantic numbers, dark balladry and feel-good songs. 'I Fall Over' is a gloriously mellow and tender song which features a wonderful violin solo. 'The Past', which sounds like a folk 'Hotel California', showcases some wonderful vocal harmonies and the closing number, 'Tonight', concludes the record in a jovial manner.
This is the album that Garforth and Myers hope will see them move from unsigned to established signed artist. Whether a record company signs them up remains to be seen, but the band have certainly given themselves a fighting chance with this lovely collection of songs which will be a great addition to folk lover's music collection.
Words: Carly Goodman