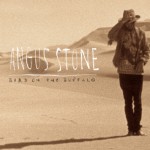 Angus Stone – Bird on the Buffalo
'Bird on the Buffalo' is a happy rambler, a head-nodder, a toe-tapper – ideal for that hazy summer we're all hoping will still emerge. Simple drums and guitars in the intro blend easily with Stone's Dylan-esque voice and all this is nicely underpinned by some more forceful electric guitar interludes.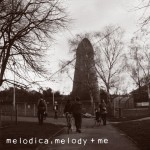 Melodica, Melody + Me – Imperfect Time
The Brixtonites serve up a feast of rich instrumentation, chirpy reggae beats and boisterous horns which are nicely offset by sombre vocals and self-examination: 'How I wonder/ if I wonder too much/ but if I settle for less/ would it ever be enough?' Fresh, original and hard to resist.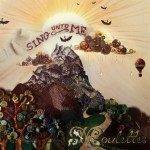 Moulettes – Sing Unto Me
A shimmering, ringing opening (not unlike a wet finger on the rim of a wine glass – seriously), leads into powerful female harmonies and a steady, building drum beat in 'Sing Unto Me'. The sing-song vocals make way for strumming guitars, diving violins and ticking percussion, as the song reaches a crescendo and traditional folk transforms into a dark waltz, ending with perfect acapella harmonies.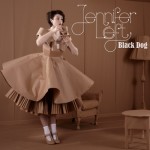 Jennifer Left – Black Dog/ Hushabye
Newcastle songbird-turned-Brighton resident Jennifer Left is treating us to not one but two lovely pieces of poetic folk-pop with her official single. The breezy 'Black Dog' is overlaid with Left's effortlessly beautiful vocals and punctuated by cheery whistles, Glockenspiel, bass and drums. Hushabye takes a more melancholy turn, conjuring bittersweet love, dark forests and heartbreak through haunting melodies and soaring string arrangements.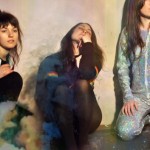 Stealing Sheep – Shut Eye
The latest single from the Liverpudlian trio is a fun, fresh and infectious lo-fi charmer. Clever harmonies combine with soaring vocals and cheery hand-claps which will have you 'la la la la laa la lah-ing' along in no time. I've been doing it for days now.
Words: Jo Garwood