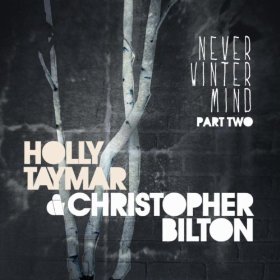 We first came across Holly Taymar last year during the unenviable task of whittling down 125 Glastonbury Emerging Talent competition entries to three. Taymar grabbed our attention, and a place on that final shortlist, not by doing anything new or radical, but just by doing the very simple things well.
This latest EP, on which long-time collaborator Christopher Bilton gets a full credit, carries on that basic formula. From the bright and breezy 'Song One' – which hardly fits on a record called Never Winter Mind, but, well, nevermind – to the more bluesy standout 'We Move In Different Ways' no walls are torn down but they are very gradually scaled.
Everything about this music seems so easy and free, which is why it is hard not to enjoy it. Whether it's on the slow doo-wop of 'The French One' or the darker rhythms of 'Move A Little Closer' Taymar sounds fully in control of her muse. We can only hope that, after a couple of self-released albums, this now means she is ready to move on to the next level.