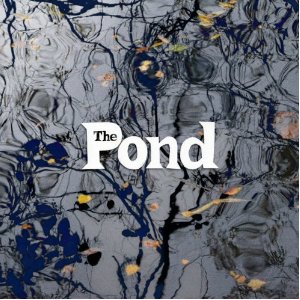 I saw Kathryn Williams live in the summer of 2009 at Stockton-on-Tees' wonderful free festival. The Futureheads had just finished an excellent main stage set, finishing in signature fashion by splitting the crowd down the middle to sing the harmonies to 'Hounds Of Love', and when she followed them, Williams ruefully expressed a wish to emulate that approach. "It wouldn't be quite the same," she joked. "Sadder… more depressed."
It would be ridiculous to view The Pond as a direct attempt to change that, but it certainly offers Williams something very different to draw on. The Liverpudlian is a more versatile artist in any case than the general perception would have it – her work with Neill MacColl illustrates that, quite apart from having yielded the marvellous 'Christmas In Hell' for our own FFS It's Christmas compilation last year – but this set, drawn from studio experimentation, takes her into entirely new territory.
Never is this more striking than on 'Bebop', an improbable but effective marriage of rapper Kirsch's talents to backing vocals lifted from Gene Vincent's 'Be-Bop-a-Lula'. The industrial percussion that kicks off 'End Of The Pier', reminiscent of the "folkapocalyptica" of Jon Boden's solo album Songs From The Floodplain, and the eastern-influenced 'The River' also leap out, while 'Pass Us By' is pure summery loveliness. Old habits die hard, though, and she probably shouldn't try to split the crowd in two to 'Hard Shoulder'.
The Pond partners Williams with longtime collaborator Simon Edwards and his wife Ginny Clee, and it is Edwards' work with Beth Gibbons and Rustin' Man which provides the most obvious parallel for a bold and exciting departure.
Words: Tom White