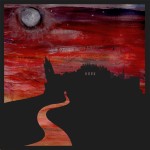 Matt Norris & The Moon – Roots Below
Edinburgh's Matt Norris & The Moon bring us sweet harmonies, an array of differing strings and horns…I was going to try and get through a paragraph on them without mentioning the words "Mumford" or "Sons", but, well, it's not going to happen. 'Roots Below', the opening single off upcoming EP This Kingdom is M&S lite, and we imagine that's going to work for them just fine.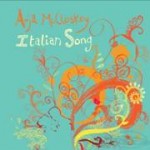 Anja McCloskey – Italian Song
'Italian Song' is another beguiling jingle-jangle from FFS' new favourite accordianist (we're not sure who our previous favourite was, but the role is now taken). Described by Anja herself as being about "losing my rationality in the summer heat" it could indeed induce you to lose yourself as it rattles along at high speed.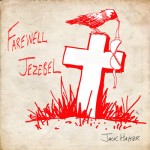 Jack Hayter – Farewell Jezebel
Our love for Hefner and Darren Hayman is well documented on this site, but we've so far neglected his old bandmate Jack Hayter, who has released a series of beguiling solo works over the last decade. This year, he has embarked upon "The Sisters of St. Anthony" series of singles – one record every month, and volume two has seen old Hefner buddies Hayman and Antony Harding contribute their talents. But this is all about Hayter and his incredible haggard voice, perfect for this uplifting but ramshackle tune.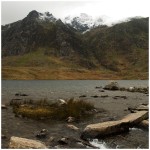 Wildeflower – Good Girl
The debut single from this Surrey six-piece has something of the Grizzly Bear about it in its loose, swirling rhythms and beautiful harmonic vocals. The effect is a lazy, dreamy sound as synths and guitars combine to create some truly lovely psychedelic folk.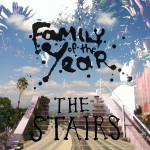 Family of the Year – The Stairs
Regardless of how much it keeps raining, summer must be on the way if people are starting to release records like this again. The Los Angeles band capture that lovely west coast feel and come across as a sort of pumped-up Mamas and Papas on this lovely slice of pop from upcoming debut long-player Loma Vista.
Family of the Year – The Stairs from Nettwerk Music Group on Vimeo.
Paper Aeroplanes – Multiple Love
And now for a considerable change of pace from the record above. Paper Aeroplanes new single Multiple Love is simple but beautiful. The purity of the sound and the emotion of the lyrics – about the empowerment a break-up can bring ('I don't need another half if I am whole') combine powerfully.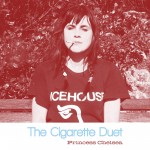 Princess Chelsea – The Cigarette Duet
If you're looking for something funky and fun, look no further. The one-minute instrumental intro might be unusually long for a single, though perhaps you only really notice this so easily when you're watching the video and waiting for them to move. Once it does get under way, the fun back-and-forth of the lyrics remind me of Blance. And I used to love Blance.
Monument Valley – Your Cover Blown
London's Ned Younger returns with another beautifully affecting and stark tale of loss, inspired by the death of a close friend (the video below shows Younger walking from his house to that of his friend). The subject matter may be bleak, but in Younger's hands the results will warm the heart.