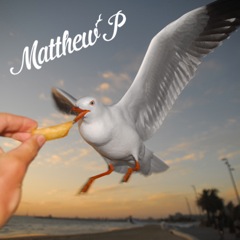 You won't go mistaking Matthew P's records for any of the other Americana bands who fit in to the same wistful bracket. For while his music recalls the straightforward ease of the Wood Brothers and others who dwell somewhere between blues and country, you're unlikely to find them singing about full English breakfasts and Lowestoft.
There is a wonderful simplicity to the opener of this EP, 'The Breakfast Song', with its sweet licks and a drum line so basic it almost makes me think I could play in a band. This is music that gives such easy pleasure you can find yourself drifting off.
The rest of the four-track set doesn't quite match up in quality, with the sad lament of 'Downtown' coming off as a little stunted, but overall this counts as an encouraging sign from an Englishman bringing something of his homeland to a decidedly American tradition.