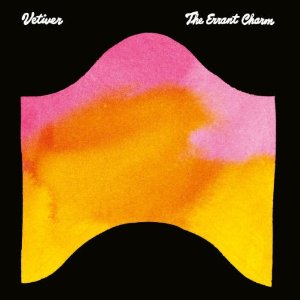 On their fifth album The Errant Charm, San Francisco's Vetiver make no surprise departures from the breezy psychadelic-folk that fans have become accustomed to. It is a lazy afternoon of a record – a perfectly pleasant diversion that leaves you relaxed and refreshed, but threatens to fade from you memory as soon as it is over.
Accompanied throughout predominantly by acoustic guitar and unobtrusive percussion, Andy Cabic's voice is integral to the sun-drenched vibe that characterises Vetiver's particular brand of West Coast folk. His voice has a hushed gentleness that makes the album feel like an extended lullaby, and even the subtle psychedelia of 'Can't You Tell' or closer 'Soft Glass' – like the wooziness of sunstroke on a frazzled head – is unobtrusive, and seemingly unremarkable.
But then, just when you think the album really is going nowhere, storm clouds gather overhead and disrupt the hazy folkiness with a shower of up-tempo indie-pop. 'Right Away' and 'Wonder Why' are uncharacteristically upbeat and catchy interludes, while the urgency of 'Ride, Ride, Ride' belongs on a different album entirely, the rock and roll guitar licks and female harmonies creating a retro, bar-room vibe. It is as though these songs, with their change in pace and structure, have been deliberately placed there as a surprise, to shake you out of whatever lull you may have fallen into.
The unexpected diversion offered by these rare treats highlights how much of an atypical album The Errant Charm is in the iTunes era. Vetiver have in no way produced a simple collection of individual tracks that merit listening to in isolation (and in fact to do so would likely result in disappointment). Rather, they have crafted a collective that only demonstrates it's real charms when taken as a whole. It is the gentle lull, brief thrill and closing dreaminess of The Errant Charm as a complete experience which makes it so nice a way to spend your time.