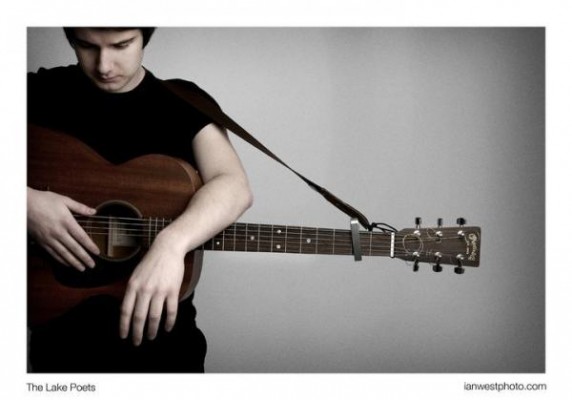 Fresh from a session with Amazing Radio, with two EPs under his belt and some BBC airplay, Sunderland singer-songwriter Martin Longstaff, aka The Lake Poets, seemed to the panel to be worth a listen…
---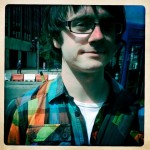 Tom Moyser: My favourite bit from The Prelude is where Wordsworth describes how in France he "coasted round and round the line/ Of Tavern, Brothel, Gaming-house and Shop,/Great rendezvous of worst and best, the walk/ Of all who had a purpose, or had not". The best lyrics on The Lake Poets' EP run: "When I'm with you can't help but smile/ You make everything worthwhile". By naming himself after Wordsworth, Coleridge etc. and listing the influence "Romanticism" on his info page, Martin Longstaff sets himself against a canon of poets who radically redefined our conception of art and the artist. This would only be a good idea if you were as good as or better than the original lake poets or your music is so monumentally different from their poetry that it seems suitably audacious. If you've merely inherited a fairly superficial sense of social estrangement and bitter-sweet sensibility, you should probably leave it alone. Longstaff has a very good voice and cuts a tender pace – but he should really read some more poetry before he brings an album out.
---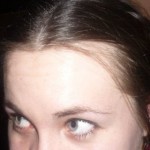 Alice Sage: Martin Longstaff is a little angel.  He claims to have recorded in as close a style as possible to his live performances – which, until you see his Tunstall Hill sessions, is hard to believe.  This is because his rich, spacious sound, room-filling guitar style, and softly-Geordie, clear, sweet voice are so shockingly note-perfect.  The tracks he plays ripple with wistful sadness and sharply observed lyrics.  The images and lives he creates feel immensely personal and are just restrained enough to not be either mawkish or brash.  Windowsill and How Do You Love Me are both beautiful tracks, but it's his cover of Dylan's It Ain't Me Babe that really justifies the praise he's been getting – it's hard to cover a classic but Martin manages to make Dylan sound second best.  Brilliant.
---

Scott Edgar: The Eponymous debut EP from The Lake Poets promises to be created through the toils of wine and hard pondering and on a first listen it certainly backs up those credentials. Martin Longstaff is a talented songwriter and while his literary skills might outweigh his prowess on guitar it maintains a simplicity of arrangement meaning the songs sound homely and somewhat already familiar. It's not quite pop and not quite folk, perhaps teetering a fine line between the two after a delicious bottle of red. The songs are sweet, whimsical and melancholic until we hit the EP closer Retrograde Mercury Notwithstanding. This is where things get interesting with some intriguing new sounds and a whole sonic canvas on which to daub poetic musings.
Listen to The Lake Poets for yourself here