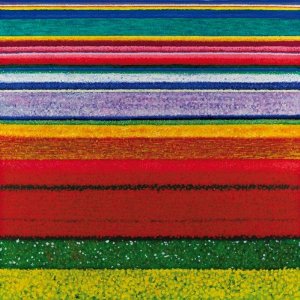 City and Colour, the alliterative moniker of Canadian singer-songwriter Dallas Green, has already earned the Alexisonfire singer two Junos and quite a bit of acclaim. Although this folk project is a far cry from his post-hardcore roots, Green wears the mantle with apparent ease—his delivery is heartfelt and accessible, exposed and affecting. Third studio album Little Hell is no challenge to this winning formula, although it moves the emotive artist beyond his acoustic beginnings.
In many ways, Little Hell could best be characterized by its title track. Opening with lovely plucked guitar and Green's distinctive clear tone, it morphs into an anguished examination of his perceived relationship flaws. Electric guitar cradles characteristically earnest lyrics like "There's a degree of difficulty in dealing with me/From my haunted past comes a daunting task of living through memories". Though the stylistic shift from his earlier work is clear and confident, it rests easily beside old favorites.
Other songs, however, don't quite reach this perfect juncture between new and old. While single 'Fragile Bird' has vigour and catchy hooks aplenty, it doesn't create an emotional connection like the James Vincent McMorrow-esque 'Northern Wind', or the beautifully bleak closer 'Hope for Now'. Although Green successfully incorporates rock and blues elements into his established sound, many (though by no means all) of Little Hell's most poignant pieces stay slightly closer to home.
It is still a delight to hear City and Colour's experimentation and growth. Even with new sonic surroundings, Little Hell is full of the exquisite candor we've come to expect from the prolific Canadian. It is a sophisticated and mature contribution to an already solid body of work.
Words: Katie Carroll