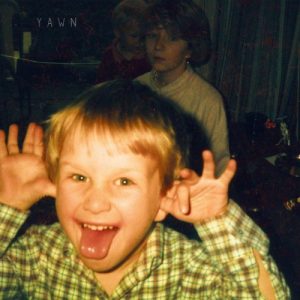 Surely one of those albums that will make you double check you've pressed the right buttons on Spotify, Yawn is the fourth release by Bill Ryder-Jones, also known as The Coral's guitarist. This is not only because of the considerable style change with respect to his previous albums, but also for the absolutely credible and precise ambience Yawn creates.
It will only take an instant for those with nostalgia for 90s slowcore and its cathartic epics of muted, obsessive sorrow to recognise the world Yawn evokes. Just the first few, lonely electric chords of 'Mither', or the puncturing, Buil To Spill riff from the beginning of 'There Are Worse Things I Could Do". Or hearing Bill sing "My mistress/My mistress" in the chorus of 'And Then There's You' will do, in remembrance of one of Mark Kozelek's most famous refrains.
This is what makes the album important, rather than idle talk on the obvious 90s revival we are living in and in which and which Yawn is obviously imbued of. But not a single second of it can be accused of dishonesty, or shrewdness, because there is as much care in arranging the songs as there is in writing them.
The solidity of Bill's songwriting is probably at its highest point in his career, orchestrating an almost perfect tracklist, that goes by in an almost therapeutic fashion. Despite the elegance and thoughtfulness of the record, there is not a song that lacks ambition and drive, as 'There's Something On Your Mind' shows: starting as a seemingly harmless post-Velvet tune, it evolves into guitar epic; there are even hints at post-britpop bands like Elbow and Doves in the gummy, soaring melody of 'Don't Be Scared, I Love You'.
There are all the signs of artistic necessity, in Yawn, beneath the very appealing form Bill has chosen for this particular release. This is definitely an album that is meant to stand out, but does so thanks to its inner qualities, as many others Domino releases have done in recent times such as Seamus Fogarty last year.
Words: Lorenzo Righetto