Usually, during the summer months, the music industry packs its bags and jets off somewhere nice and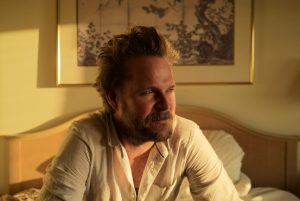 warm for a well-deserved break. Maybe 2017 is going to break that tradition, as music news seems to be coming in left, right and centre. When news filters through though of a new Hiss Golden Messenger record, it is too good to not post on the site.
Recorded with a cast of alt/folk royalty; Brad Cook, Phil Cook, Chris Boerner, Josh Kaufman, Darren Jessee, Michael Lewis, and Scott Hirsch. Alexandra Sauser-Monnig, Tift Merritt, Skylar Gudasz, Tamisha Waden, Mac McCaughan, and John Paul White, Hiss Golden Messenger, the driving force for stalwart M.C Taylor,  will release Hallelujah Anyhow' on September 28th.
Here's what Taylor himself had to say about the record;
"I'm from nowhere. That's the way I feel about it now, right at this moment. Music took me and made me and gave me a purpose and I built my world with it, and now my geography is a musical one, forever. And when I break, when I think about running as far as I can, I remember that there is nothing that does me like music, and I might as well be a poor man in a world of my own devising. Hallelujah anyhow."
September is shaping up to be stacked month for new records to welcome in the autumn days.