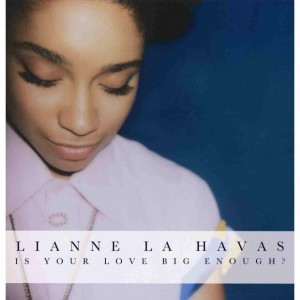 A gorgeous voice, fresh-faced good looks, a trailor load of youthful exuberance and an original songwriter to boot.
The myriad of Cowell-sponsored TV talent shows could run for the next hundred years without turning up a little star like Lianne La Havas.
Although not overburdened by hype, her debut album hardly arrives out of the clear blue sky. An early appearance on Jools Holland, support slots for Bon Iver and a major label record deal are hardly the stuff of underdogs, but it is not hard to see why so many in the industry have bought into the 22-year-old.
This is essentially a break-up album – and the bloke in question takes a fearful bashing at times – but there is something positively uplifting about La Havas' music.
The title track and Forget are particularly upbeat readings of what was clearly a painful situation and there is a brand of female empowerment at play that is entirely more grown-up and subtle than the basic 'girl power' clap-trap.
In the hands of a Christina or a Britney the central chorus of "Is Your Love Big Enough?" would sound like a leery question about endowment. La Havas makes it sound at once eager and sad.
Gone is a straight up piano ballad…the kind that has the potential to be laborious and excrutiating unless it hits just the right notes. Effortlessly, it does and provides the best showcase for what is a memorable, soulful vocal.
A word too for La Havas' guitar playing, a fascinating combination of stop-start rythms and brisk arpeggios.
The standout, though, is Age – the track she chose to wow the Jools viewers. At just under three minutes, it is a slender piece but one that muses on the dating game and the accompanying cycle of self-doubt with genuine wit and insight, not to mention a super-sweet chorus.