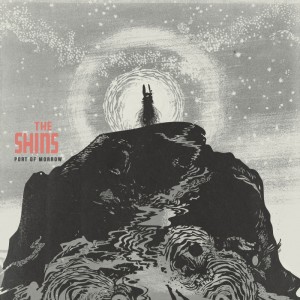 This FFS writer first stumbled across The Shins at a house party in 2004, the crest of the discovering-indie-through-the-soundtrack-to-The-OC wave. We were professing our love for Death Cab for Cutie to a camp but handsome American chap who reacted with "Oh, you must love The Shins too then?". The Shins weren't on The OC so it was news to us, but when we got home and listened we realised he was right.
Eight years later and the release of Port of Morrow is understandably exciting. The band's albums have been consistently "them", not especially groundbreaking, and good. The first single release, 'Simple Song', is indeed simple but also catchy, rousing indie pop excellence. We're a bit upset to report that it's the highlight of 'Port of Morrow', though.
Not that the album's bad. In the grand scheme of music, this is a good collection of songs. But Port of Morrow feels a bit like The Shins are suffering from middle-aged spread. The tracks all feel a bit sappy and pinch-an-inch, and when melodies and production are that bit more pop, their usual obscure lyrics come out sort of silly. See 'No Way Down', which sets 'Maybe those invisible slaves are too far away for a ghost to haunt' to an almost S Club-worthy backing track.
Long-term fans of The Shins will be pleased to have a new set of tracks to add to their collection, but the newcomers that 'Simple Song' draws in aren't likely to be looking up the back catalogue. Maybe the band's tides are just turning a little and they'll soon have an album in every port; we're standing by them, for now.
Words: Ashleigh Arnott