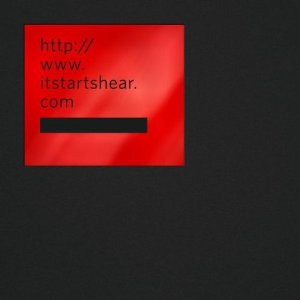 The style of Peter Broderick's new album will be familiar to anyone who's heard Efterklang, yet he has developed a compelling style of his own, particularly in the piano playing and overlaid instrumentation. Ticking percussion and quiet keyboards emerge softly from underneath the guitars, giving a great swelling sound to many of
the songs.
As well as Efterklang's influence, atmospheric tracks such as 'Everything I Know' recall Bon Iver, while the guitar and harmonies on 'Colin' and 'With the Notes on Fire' gesture towards Tunng's experimental folkiness. Despite its title and awkward half-spoken verse vocals, 'It Starts Hear' has a very memorable pop/indie chorus and violin outro.
'Blue' opens with a nice acoustic guitar line, then echoing production on the voice gives a slightly off-putting doubled sound. Broderick's experimentation works better elsewhere, for example on the 8 minute-long 'Asleep', where whispering and a minor key piano turn into an epic chorus-vocal repetition of the words "where is your body?"
In his notes, Broderick writes that for this track he "enlisted anyone and everyone to submit recordings by sharing a commemorative text over the internet," which adds an interesting interactive element to the album. 'With the Notes on Fire' begins brilliantly with a big instrumental surge and catchy vocal line, flowing into a fast spoken-word
bridge.
The following song, 'Trespassing' has a careful guitar line, understated backing and beautiful singing. 'Everything I Know' continues along the same lines and is the best on the album, with a more traditional singer-songwriter feel and shows his composition skills.
Broderick's strength definitely lies in long instrumental build-ups, as fans will know from his previous piano and string-based releases, and he expands upon these with the use of production techniques. He is most successful when finding a balance between minimal vocals, layers of guitar and piano, and small but distinctive aural flourishes.
Words: Alice Knapp