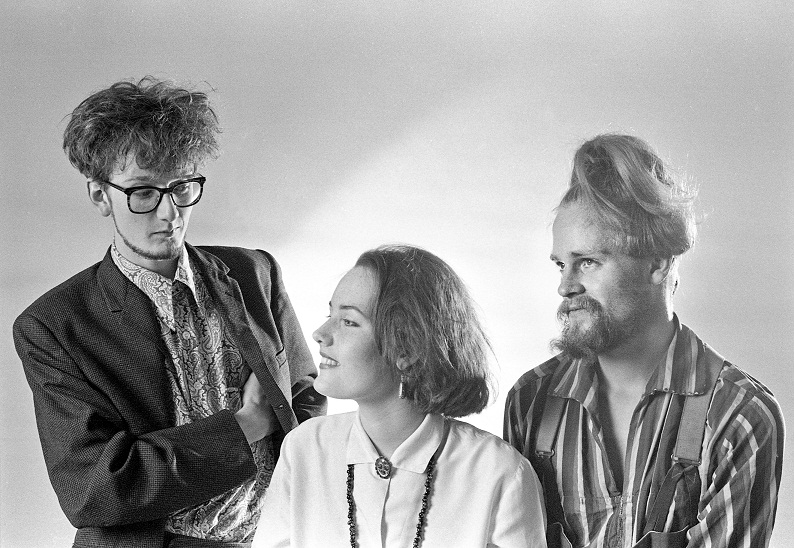 In the introduction to his lyrics collection Mother, Brother, Lover, published last year, unofficial national treasure Jarvis Cocker said his goal had always been to "create the kind of pop music I wished had been there for me in my hour of need". And growing up, that's how Pulp were for me. 'Common People' was one of the handful of singles I bought the day I started collecting records properly, and Pulp's tireless championing of the awkward kids and their hopeless pursuit of the girls in the playground fit perfectly through my school years. The fact we shared a hometown only helped.
But while Pulp seemed to understand our growing pains so well, the band's own awkward adolesence was generally hidden from view. Debut album It, released fully five years after Jarvis first formed the band and 11 years before the breakthrough His 'n' Hers, along with 1987's Freaks and 1992's Separations, have remained largely out of print and out of mind, albums we'd heard of but never heard.
That can finally change now as Fire Records reissue the missing three in the wake of the band's reformation last year. Whether or not the band wanted them to is unclear – none of these songs made it on to last year's playlists as they seemed content to leave them lying in obscurity.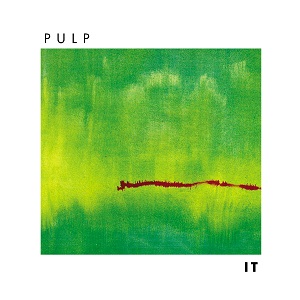 But for any Pulp fans, from whichever era, hearing these albums either again or for the first time should be a joy. Not because they are classics by any means, but because they reveal the struggle and sheer persevearance it took for Pulp to reach the top. To listen to all seven Pulp albums back-to-back can seem like going full circle – It has a folky, pastoral sound they did not revisit until We Love Life 18 years later – but the journey from one to another is far from straightforward.
Heck, It was a reinvention in itself. Before its release, Pulp had gained their first national recognition of any kind on the John Peel Sessions playing a brand of post-punk, so anyone expecting more of the same on their first album would have been in for a shock. Instead, Jarvis and co. laid out their first stall with plenty of sweet melodies and acoustic strums, even leaning heavily on the flute as a lead instrument. The lyrical flair which Jarvis is now known for is largely lacking but this is easily my favourite of the early albums, from the bold opener 'My Lighthouse' to the beautiful 'Wishing Thinking' to the lush string sections of 'Joking Aside'.
But as you'll find with any of these early albums, there is plenty missing too. While their songwriting craft was still in its infancy, so too are Jarvis's vocal performances, his flat tones perhaps of their time (it's not quite Ian Curtis, but…) but also of a voice yet to fully mature.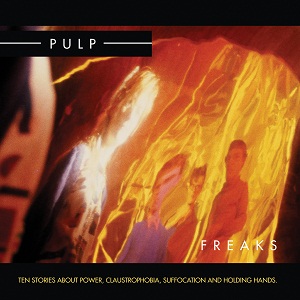 However, none of the singing on It will fully prepare you for 'Fairground', the opening track to 1987's Freaks, which sees guitarist Russell Senior make a (thankfully) rare step forward to the microphone. Immediately, the band's second album is off on a very different course to the first, with the lyrical themes taking a darker turn. 'I Want You' is a fairly blunt love song, shorn of the comical, self-depricating turns of later works, and instead sounding rather desperate: "I'll keep you and I'll throw myself away". It gets bleaker still on 'There's No Emotion': "Your soul just dried away/There's no love left in your body/Standing empty forever/And colder every day".
This is definitely the toughest of the early Pulp albums, the misery of the lyrics matched by a uncertain musical approach as there are traces of goth and art house thrown into the mix, the folk of It left behind but the polished pop of later records still a long way off. The vocals are flat and the production is low-fi, and yet there is an odd charm about this record. Pulp always were supposed to be the freaks, and to hear them so fully embrace the tag, if only briefly, is somehow oddly satisfying.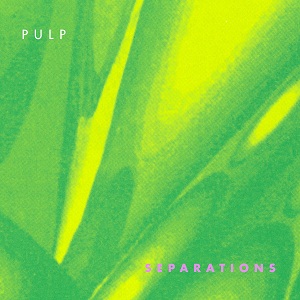 Separations, recorded over several years and finally released in 1992, marked the beginning of Pulp's commercial breakthrough thanks to the singles 'Countdown' and 'My Legendary Girlfriend', but it is also Pulp's oddest album, almost split into two entirely different halves.
Things start off with the most obvious signs yet of things to come; add a little polish to 'Love So Blind' and it would fit on Different Class while only a touch of smuttiness separates the lush 'She's Dead' from This Is Hardcore.
But things begin to change with 'Countdown' as the record becomes an extended, and not entirely successful, experiment with acid house. 'This House Is Condemned' stands out as a creditable slice of electronica, while 'Death II' would fit elsewhere in their later work, but otherwise much of this is likely to leave later Pulp fans rather perplexed. The band were clearing moving towards their pop sound here, but they were going the long way around.
Which is kind of what these records are all about. Pulp as we knew them from Britpop onwards stood out from the pack thanks to an honesty that came not only from their working class roots but from the tireless graft they had put into earning their place on the pedestal. While the late 90s were marked by a conveyor belt's worth of bands plucked from obscurity and proclaimed as the future of music only to disappear as soon as they arrived, Pulp had a longevity born of hard work and a refusal to give up on a dream. These early albums show the scars, but that only lends to their authenticity. For a band who helped us understand so much of ourselves when we were growing up, these reissues give us a fantastic insight into their own formative years.