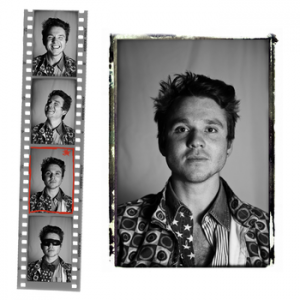 Few artists to have been covered by our New Bands Panel have brought about as good a reaction as Gibson Bull, so we were excited to hear a new track from him this week. The London singer-songwriter has started work on a new EP, but in the meantime he's sent us this demo version of his new song 'Love of Some Kind', which you can grab as a free download from his bandcamp page.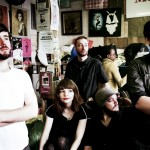 Fellow NBP alums Blue Sky Archives are also back with a new EP, Triple A-Side, which they will release through their website on February 27th. The Glasgow band have also announced a pair of Scottish shows to go with the release, playing Edinburgh's Electric Circus with the Jezabels on the 27th, and Glasgow's Captain's Rest with Cave Painting on March 1.
You can see the video for EP track 'Cosplay The Hard Way' below.
And, finally, just for something a little different, here's a video from Londoner Marie Naffah. Singing a song about a blind girl, she decided to record the song blindfolded, which you can see below.