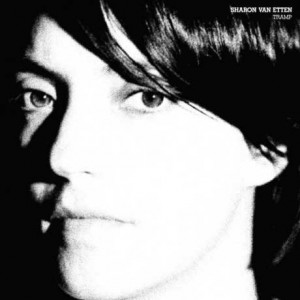 Much like St. Vincent prior to the release of her 2011 album Strange Mercy, Sharon Van Etten's music has seemed to linger on the periphery of reaching a deservedly larger audience. This is despite her two previous albums, 2009's Because I Was In Love and 2010's Epic, receiving much critical acclaim and displaying moments of brilliance. If those two albums were for Sharon Van Etten to find her own sound and voice, consider the confident and bruising third album Tramp her most assured yet.
This confidence is imbued in the opening track 'Warsaw', pulsated forward by a menacing guitar jangle, as Van Etten's dark vocals take precedence, with a trace of vulnerability still evident. Tramp remains cohesive throughout with the powerful and brooding sounds that pervade tracks such as 'All I Can', which opens softly with a gentle organ sound before climaxing into something grand, and the slow-paced, hazy 'In Line'. This dark undercurrent contrasts to lighter sounding songs such as 'Leonard', led by a delicate ukulele and a chorus that's sure to stick in your mind long after listening, as Van Etten proclaims 'I am back'.
And would she lie to you? The ever-confessional singer remains so on this album, particularly on 'We Are Fine', as she harmonises with Beirut frontman Zach Condon, in what amounts to a complementary collaboration that lyrically addresses panic attacks and social anxiety. On the lead single 'Serpents' Van Etten scoffs 'I had a thought you would take me seriously', before claiming 'everything changes in time'.
If Epic was Sharon Van Etten's catharsis, then Tramp is her acceptance. Though vulnerability remains and her lyrics remain as confessional and open as ever, it is outweighed by a sense of power, as triumphs fight their way through the struggle and unease. Sharon Van Etten may now hope to be taken seriously, and with an album like this, there's no doubt that she will be.
Words: Adam Lowe