Beth Jeans Houghton & The Hooves of Destiny – 'Sweet Tooth Bird'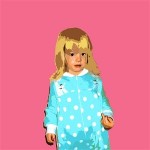 So I remember in primary school hearing a story about a father who challenged his daughters to fill a room with something to prove they loved him, which aside from the not even hidden aggressive patriarchy of the whole thing, is a pretty interesting conceit because whilst the idiot daughters tried filling it with things like grain, the clever daughter lit a candle and filled the room with light. I recall this story because 'Sweet Tooth Bird' sounds big, I mean spatially big, I mean it could fill a swimming pool or an Olympic stadium or a cathedral, big. It's one of those songs that seems built around its (almost operatically big) vocals in a linear progression that can only be described as 'up'. The album'll probably be awesome (You can get a sense of how awesome from our review here).
The Cornshed Sisters – 'Dance at my Wedding'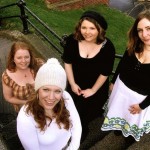 'Dance at my Wedding' is big in a different way in that it's about a minute too long. I mean I've got a pretty good attention span, there just isn't four minutes' worth of ideas here. But what I like about this song is its unrelenting literalism: "Like when his dad said he'd made some good gravy / (echo) Good job on the gravy." It makes it all very straightforward, which in turn makes its reprise of "I wish that you were still my friend" all the more sincere and beautifully understated.
Allo Darlin' – 'Capricornia'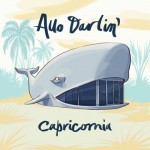 Straightforwardness is also the mantra behind the new Allo Darlin' single, a charming piece of old-fashioned acoustic-led indie pop. Some of the lyrics are pretty dark but you have to listen hard to notice because everything else about it just sounds so fun. The sort of fun you have at the kind of indie disco that tends to have a bake sale. In other words, the good kind.
Lucy Rose – 'Red Face'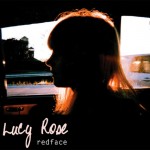 As straightforwardness seems to be the theme of the day, Lucy Rose makes an interesting comparison. 'Red Face' all sounds straightforward at first – Rose has one of those voices that's totally light and undemanding so you think it's going to be a really typical folky pop song. And in some ways it kind of is, albeit a fairly good one. And then in other ways, like the way the drums build and the way the drops work and the way the song's delicious final phrases are mixed, it's a real blinder. "For me this song really kicks ass here" comments someone named Olga at this point on the song's Soundcloud page. For me too Olga, for me too.
Words: Tom Moyser