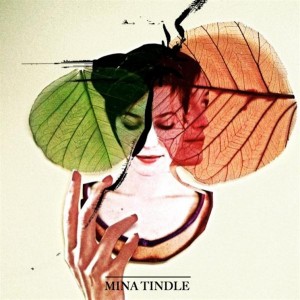 After lending her voice to projects including but not limited to The National's Boxer, J.P. Nataf's Claire and a set of Talking Heads songs on French television, Mina Tindle is ready to strike out on her own. The Parisian is adding the final touches to her debut album, due for release next year, and has offered us a tantalising glimpse of what is to come with an EP that, in the space of six tracks, covers so much ground you may need a passport to get through it all.
Tindle adds a distinct Gallic flair to the folk, jazz and Americana sounds she's picked up on her travels, and carries it off beautifully with the voice that has already taken her to all the different places she needed to go to soak up these sounds.
From the arty pop of 'To Carry Many Small Things' to the slower, intricately crafted 'Bells' to the simplicity of 'Echo', on which the layers are stripped back to allow the sweeter side of Tindle's outstanding voice come to the fore, this short EP finds the time to flip all over the map without straying from a clear path. It's all enough to swiftly elevate her debut into one of the most intriguing releases to come in 2012.