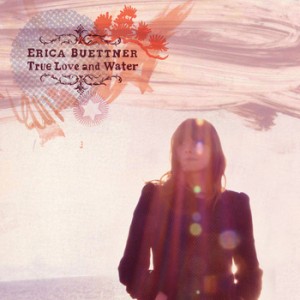 It is always pleasing to see a New Bands Panel graduate – especially one you enjoyed at the time – return with a full album, and so it proves as well-travelled American Erica Buettner's True Love And Water reaches us. The Connecticut native recorded the album with producer Pierre Faa in Paris, her home for four years after initially moving there to study, though the songs are generally more rooted in her homeland.
The album begins with two songs familiar to our panellists as 'Time Travelling' is followed by the title track, Buettner's stunning take on the Jack and Jill nursery rhyme. The pair's casting as star-crossed lovers could be influenced by Buettner's time in France, consistent as it is with the French history theory of the rhyme's origins which claims the characters symbolise King Louis XVI and Marie Antoinette and that their respective "lost his crown"/"came tumbling after" fates symbolise the pair's execution (though the rhyme appears to pre-date those events).
'Arctic Dogs', with its relatively guitar-heavy chorus, is another stand-out along with 'Under The Radar' and, though the shining standard dips slightly in the second half of the album, there remains much to enjoy.
Buettner has collaborated with Boris Gronemberger – who appears on this album – and Dana Boule as The Resident Cards and with Faa on his benefit song for the Japanese earthquake victims, Kokoro Iyasu, while another Paris-based musician, Stefanos Kotsanis, contributed to this record and wrote 'A Tale Of Norstein'. Having since left the city for Portugal, the next musical direction taken by this self-confessed "voluntary exile" bears watching.
Words: Tom White