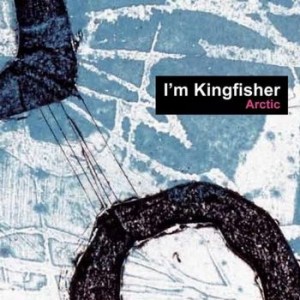 Previously best known for its musical exports in the field of metal, up-tempo indie-pop and…well, The Cardigans, Sweden now has a second bona fide folk hero to call its own. Like the Tallest Man on Earth, I'm Kingfisher is the work of one man with an elaborate stage name. And just as Kristian Matsson isn't that tall, Thomas Denver Jonsson doesn't appear to be a kingfisher.
But what the pair lack in good old-fashioned honestly, they more than make up for in their music. Jonsson's voice is barely a patch on the force of nature that is the Tallest Man's signature but it is much more a part of the package than the headline act. Bon Iver's alone-in-the-woods masterpiece For Emma, Forever Ago aside, few albums can boast a sense of place to match Arctic.
From the understated glacial synth lines, to the ever-present but gentle hint of reverb and all the way to the shimmery cymbal rush that opens 'Deer Theatre', this is an album that sounds like the frozen north. He's at ease playing a fairly straight folky hand on the likes of 'Feline Funeral', 'A Continent Lost' and 'Twin Sorrow' – all moody chamber pieces complete with haunting cello. But he also has a couple of other tricks at his disposal.
'Svalbard', a mid-tempo rocker with a suggestion of studio effects, nods to Lloyd Cole, Smile 'With Your 1000 Teeth' sees him trying on his Harvest-era Neil Young voice and 'Arctic Fox, Too Majestic For the Tundra' gives M Ward a run for his money with its reverb-heavy rockabilly. Best of all, perhaps, is final track 'The Whale Hunt'. At just under two minutes and with just a handful of words it is hardly a grandiose statement but it's a genuinely tender moment and offers an album of considered coldness a warm finale.
Words: Rory Dollard