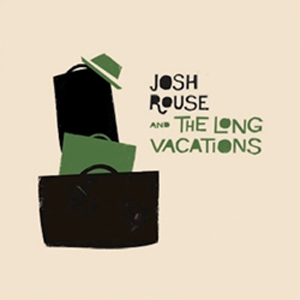 Josh Rouse has always been a man whose music was of a particular place – if not necessarily of one particular place. Early albums like Dressed Up Like Nebraska and Home spoke of the American mid-west where he was born. In 2005 Nashville focused on his later home in Tennessee. But perhaps unsurprisingly for such a nomadic man, Rouse has moved on again and spent the last few years living in Spain.
The first we heard of this latest, biggest shift in his surroundings was on 2006's Subtitulo, and the influence has steadily grown over the last couple of records. The idea for Rouse's ninth studio album, Josh Rouse & The Long Vacations, was to revisit the music he was raised on back home but add the latin stylings he is now immersed in. It's all flamenco guitars, touches of bossa nova and jazz. Rouse's trademark easy style from those early albums has not deserted him, but hearing it all dressed up sounds no less strange just because elements of the writing are so familiar.
The result seems a little confused and disjointed. The album flits around varying styles without establishing a clear theme. Rouse can still pen a fine tune, not least 'Oh! Look What The Sun Did' and when he does get it right, this album is fine indeed. But there is not enough consistency to hang it all together. In trying to combine his mid-west roots with his Spanish present, it sounds like maybe he's run out of fresh inspiration in his adopted home. Maybe we need Rouse to hit the road again.