Local Natives have got a great community of artists around them in LA. So when we interviewed them, we asked them to suggest bands we should check out. Here's what they said. (Click on album names to be taken to Spotify)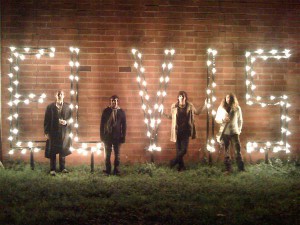 Voxhaul Broadcast (MySpace)
Puntastic Voxhaul Broadcast are a quartet from Orange County. They mixed their 8-track debut EP Rotten Apples live in just one day.
Listen to their Daytrotter session here.
-|-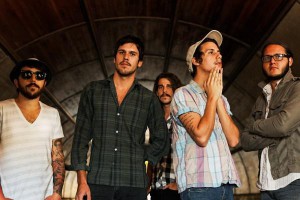 The Union Line (MySpace)
San Juan Capistrano, California five-piece the Union Line are Local Native's tour buddies. The soulful rock 'n' rollers formed in 2008 and released their self-titled debut the same year.
Check out their brilliant Daytrotter session.
-|-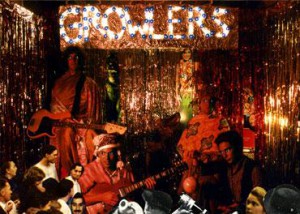 The Growlers (MySpace)
The Growlers are Brooks Nielsen, Matt Taylor, Scott Montoya, Warren Thomas, Kyle Straka and Brian Stewart, based in Costa Mesa, California. They describe their sound as gothic-surf pop, if such a thing can be imagined.
The 18-track LP Are You In Or Out is available now.
-|-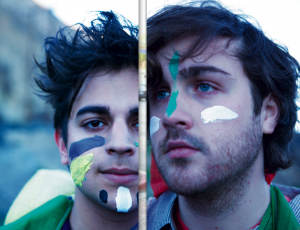 Pepper Rabbit (MySpace)
Pepper Rabbit are Xander, Luc and Shay from Silver Lake California. They produce dreamy orchestrated pop.
The band have a double EP Clicks and Shakes out now.
-|-

Rumspringa (MySpace)
Rumspringa are LA two-piece, Joey Stevens on vocals and guitar and Itaru DeLaVega on percussion.
They've released a self-titled EP and the debut album is in the pipeline, having been recorded at the beginning this year.
-|-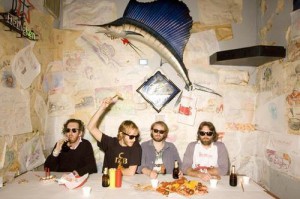 Foreign Born (MySpace)
LA's Foreign Born comprises of founders Matt Popieluch and Lewis Pesacov as well as Ariel Rechtshaid and drummer Garret Ray. The band began in San Francisco but later moved to LA.
Check out their albums On The Wing Now (2007) and Person To Person (2009)
-|-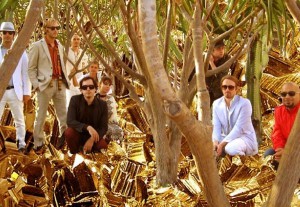 Fool's Gold (MySpace)
Fool's Gold are an 11-piece collective from LA created by members Luke Top and Lewis Pesacov. They're described as Afro-pop, combining Western pop melodies with African rhythms. The extended line-up includes members of Foreign Born, the Fall drummer Orpheo McCord and Michael Tapper of We Are Scientists.
Their self-titled album was released in 2009