Eliza Shaddad is a Scottish and Sudanese singer-songwriter with influences that range from childhood days spent at English folk festivals, the underground  hip-hop scene during her teens and to more recent postgraduate jazz studies at the Guildhall School of Music & Drama.
Listen to her EP January-March (along with new song 'HomeLectric') above and see if you agree with what our panel has to say about it, below. Your thoughts to @forfolkssake and @NicoFranks please… Catch Eliza live on the 23rd May at the Old Queen's Head, London.
---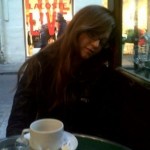 Kathy Saunders: With guitar in hand and a voice as clear and crisp as a lake, Eliza Shaddad succeeds in creating something truly atmospheric with January-March, her debut solo EP.
There are moments here that recall the likes of Angus & Julia Stone and Laura Marling, with Shaddad dealing in a similar brand of honesty combined with just enough story-telling. The similarities come across especially on 'A Good Man', which, rumbling along with a gentle urgence, would make a near-perfect single.
'Seven' is a seemingly very honest self portrait, slowly gathering momentum with Shaddad's pretty voice lighting the way through the loneliness in the lyrics. 'From the Boat' is a confession of guilt and regret about letting a boy go, with the vocals taking centre stage. Shadded saves the best till last though with 'Brackets', where the percussion and beautiful melodies add depth to a troubled love story.
January-March is a fantastic showcase of a promising artist with a beautifully captivating voice. Almost stripped completely bare in places, it'll capture your attention and possibly run away with your imagination.
---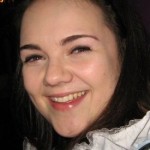 Carly Rockett: Eliza Shaddad's January – March EP is a collection of four beautifully crafted acoustic tracks, but there is more to her than being just another female singer-songwriter.
With roots in Scottish and Sundanese culture, there are influences heard from both in opening track Seven, where she sings "I was born of two lands / and in each I have a home". Her voice is sometimes a whispered low hush, which then grows into a strong crescendo, dancing back up and down scales like a bird singing.
There are elements of tragedy, love and strength in Shaddad's honest and poetic writing. 'A Good Man'particularly shows this: "But I'm tired of being an emotional mausoleum / I just want to see him / and every time I try to break away / after some mistake I've made / he grabs a hold of me". The track builds and builds, with the acoustic guitar rhythm reflecting the growing intensity in Shaddad's voice.
Final track Brackets uses the addition of sparse percussion to great affect, as too much would overshadow Shaddad's whispering voice. Her unique musical sound should really carry her far on the current scene and no doubt it won't be long before she's a name on everyone's lips.
---
If you're interested in writing for the New Bands Panel, or submitting your own music or another band's for review, get in touch at [email protected]