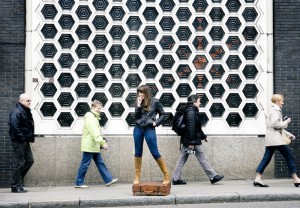 Allotment veteran Caitlin Rose has announced a UK tour to mark the release of her debut album.
Caitlin from Nashville makes fresh, modern country music with honest, clever lyrics. Her voice is rich and knowing and her music is proud of rather than apologetic about its roots.
Her first album 'Own Side Now' is released on the 9th of August and she has announced the following dates for her UK tour to accompany it:
Thu 19 Aug London Camp w/ Sam Amidon £11 www.seetickets.com
Fri 20 Aug Green Man www.greenman.net
Wed 25 Aug Manchester Night & Day Café www.nightnday.org
Fri 27 Aug Birmingham Glee www.glee.co.uk
Sun 29 Aug North Yorkshire Moors The Band Room w/ Megafaun www.thebandroom.co.uk
Wed 1 Sept London Slaughtered Lamb www.electroacousticclub.com
Thu 2 Sept Bristol Bonaventure www.crhmusic.com
Fri 10 Sept End of the Road www.endoftheroadfestival.com
In the meantime you can watch her live session for Daytrotter here.
Caitlin will also be releasing 'For Rabbits' the first single from the record on the 26th of July. It's a brilliant ballad about staying in relationships which shows Caitlin's stunning voice and story- telling ability to the full.
Words: Kim Deadman