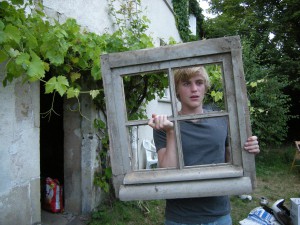 We were delighted to see Johnny Flynn's second album Been Listening plop through the letter box at FFS HQ this weekend — and on first listen it's just as good as we expected. Laura Marling guest vocals on a track called 'The Water', and it turns out recent single 'Kentucky Pill' is not a freaky moment of genius, but typical of the brilliance of the whole album.
If you're on the verge of flying into a jealous rage/doing a dirty protest/writing a cross comment to tell us to quit our gloating, stop right there! For Johnny has provided a streamable 5-track sample to allow his fans who fall into the middle bit of the venn diagram labelled "impatient" vs "internet enabled" some sweet relief.
Have a listen below, or head to Last FM.
Been Listening is out on 7th June, and Johnny is on a UK tour with his band the Sussex Wit until Wednesday, when he'll head off on a solo tour of Scotland.