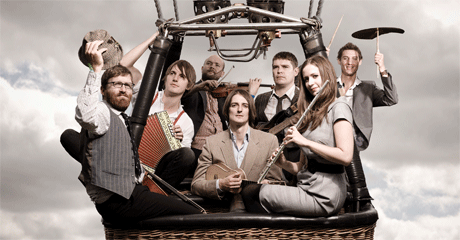 The Leisure Society have come over all charitable, not only contributing to an album set up by a childcare charity, but also promoting it with a free daytime show at the Union Chapel.
The "child-friendly" Daylight Pyjama Party will be held between noon and 2pm on 15th May at London's Union Chapel, and will feature The Leisure Society playing lullabies they contributed to the charity album as well as their own material.
The album, Sing Me To Sleep: Indie Lullabies, will be released on May 18th. It includes lullabies by performers including Sigur Ros, Peter Broderick and Stars. All the money the album makes will go to US charity The Valerie Fund, dedicated to the care of children with cancer and blood disorders.
While the show is free, optional donations will also go to Children In Need.
Words: Michael Fern