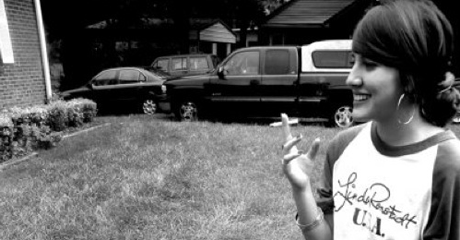 Our friends-of-friends the Local have announced a brilliant-sounding series of gigs at Islington's Screen on the Green cinema.
The weekly shows feature a set from a brilliant artist — Caitlin Rose, Dan Michaelson & the Coastguards and Natty are lined up — followed by a screening of that artist's favourite film.
The folks at the Local said: "We've always fantasised at The Local that it would be amazing to put on shows in a cinema and to blend film and music in a live event. We're delighted to be able to work with the excellent Everyman Screen on the Green for this series of events which is special beyond all belief!
"How about some fantastic live music, a classic film, in comfy seats with a fancy schmancy bar at the back. Got it."
The listings so far are:
24.04.2010: Natty plus a screening of La Haine tickets
01.05.2010: Dan Michealson and The Coastguards plus a screening of No Country for Old Men tickets
08.05.2010: Caitlin Rose plus a screening of Badlands tickets
This is about the best idea we've ever heard and we reckon it could run and run. What films d'you think go with which bands?