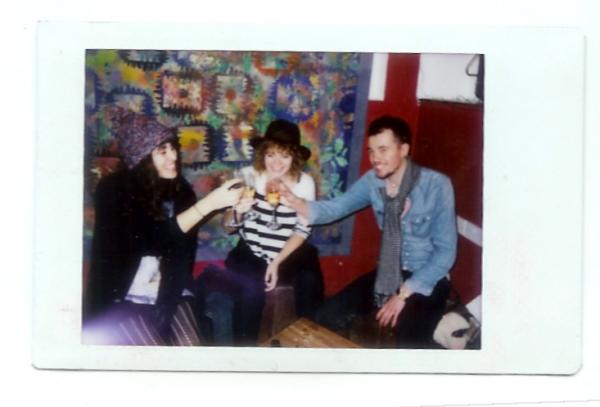 Following last month's release of details  about their imminent new album, Peggy Sue are embarking on a month-long tour of Europe in support of The Archie Bronson Outfit. Upon their return to the UK in May, they'll be heading off on their own adventure which will take them to venues which include the Royal Albert Hall and to Brighton's Great Escape Festival.
Here's the full low-down:
13th April to 7th May – European tour with Archie Bronson Outfit
12th May – Hush at The Royal Albert Hall's Elgar Room
14th May – Brighton – The Great Escape
15th May – The Hague, Holland – Walk The Line Festival
17th May – Birmingham – Yardbird Jazz Cafe
19th May – Exeter – Cavern Club
21st May – Wood Festival – Braziers Park, Oxfordshire
23rd May – York – Stereo
24th May – Sheffield – Forum
25th May – Norwich – Arts Centre
26th May – Barcelona – Sala Apollo – Wichita Party
28th May – Cardiff – Buffalo Bar
29th May – Bristol – Dot to Dot Festival
30th May – Nottingham – Dot to Dot Festival
31st May – Manchester – Dot to Dot Festival
2nd June – Edinburgh – Sneaky Petes
3rd June – Glasgow – Stereo
4th June – Leeds – Brudenell Social Club
13th Aug – Leicester – Summer Sundae Festival
As if that wasn't enough to quench their live show thirst, they're also playing two in-stores:
April 6th 7pm – Rough Trade East, London
April 7th 6pm – Resident, Brighton
Lastly, if you just cannot wait until Monday to buy the debut album, 'Fossils and Other Phantoms', you can hear it in advance here.