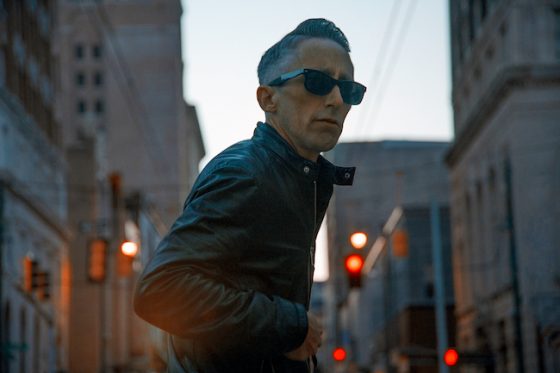 In much the same way as the mighty Mississippi passes along the western side of the city, the roots of American music flow through Memphis. Soul, gospel, rhythm and blues and rock 'n' roll have a home in the cultural crossroads where Tennessee meets Arkansas and Mississippi. It is this rich heritage that John Paul Keith has been mining since moving to the city 15 years ago, never more so than on his upcoming record The Rhythm of the City, out next month. "I was at my home in Memphis one evening and heard a car pass by blasting Al Green's 'Love and Happiness,' which was recorded just a couple miles away," he said. "I was struck by how Howard Grimes' drumming just seems to embody something about the feel and the pace of life for me here. I thought to myself, 'Howard Grimes is the rhythm of the city.' My next thought was, 'That sounds like a title track.'"
In anticipation of JPK's fifth studio album we can today bring you the premiere of album opener 'How Can You Walk Away', a rollicking slice of barroom blues with a hook that will keep you hanging for days. "Sometimes you sit down to write a song and you don't get very far, no matter how hard you work on it," JPK said. "But sometimes a song just appears, almost fully-formed, and it's very exciting when that happens. 'How Can You Walk Away' felt like it wrote itself. And I knew right away I wanted to open the album with it. Sometimes you just know.
"The background vocals were performed by Tierinii and Tikyra Jackson of Grammy-nominated group Southern Avenue and arranged entirely by them. We'd never worked together before, but I was a fan – they have that blood harmony that only siblings have. They came into the studio and just nailed it. It was my first time hearing what they'd come up with, and I didn't ask them to change a thing. They were incredible to work with."
The Rhythm of the City is due out on February 19 via Wild Honey Records.