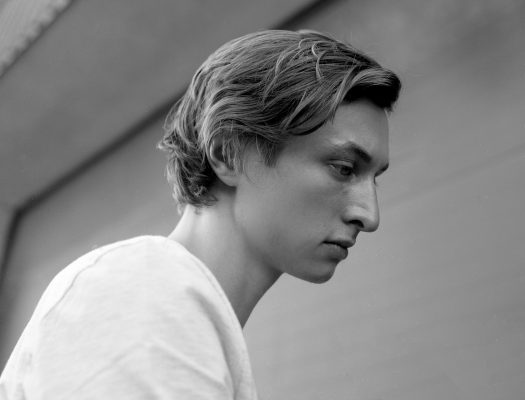 Shedding the glitzy braggadocio of modern pop poseurs, Dylan Owen's brand of rap comes from a place of sincerity without stepping over any lines. This is an artist who acknowledges his place in the world and comfortably lies in it, bearing his individual heart for all to hear. It's a move that, in some cases, places him more in the folksy world of Conor Oberst and Elliott Smith than indie pop or hip-hop, although a respect and knowledge of the latter is most definitely there. It's a great part of what makes Owen stand out amongst the crowd. Many can say that they wear their hearts on their sleeve, but few do it as honestly, forward, and without a doubt or fear of judgment as Owen seems to convey.
As much is heard in 'A Quarter Century', stripped bare to an arrangement in which Owen accompanies himself on piano without any further frills. From his latest album, Holes In Our Stories, For Folk's Sake is privileged to premiere the music video for the tune following the LP's 1 March release.
On 'A Quarter Century', Owen tells us…
"'A Quarter Century' is the song on Holes In Our Stories that has the most meaning to me. It explains the story of the full album as a whole and shows where the different paths of my life intersect. This is the last video I shot in my childhood house, the first place I thought of as home, so it's a particularly nostalgic one for me and feels like an eerie stamp of my past. 'A Quarter Century' of life might feel like a long time to be here on this earth, but it's not. I believe the future can have beautiful, unpredictable things in store for you no matter where you are in your life.
Words by: Jonathan Frahm (@jfrahm_)
Photo by: Tom Flynn