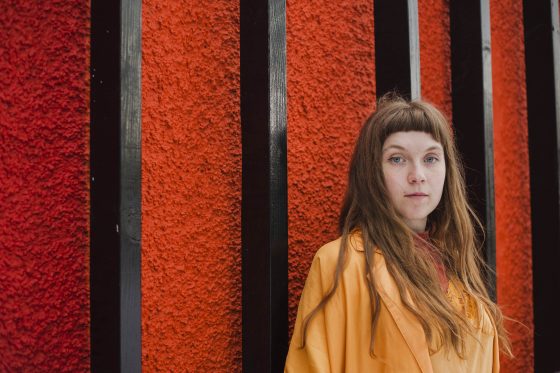 "We thrive when we are in harmony with our natural environment," says Bethany Stenning, aka Stanlaey. "'The Mountain Collector' explores overcoming negative emotions through union with nature." 'The Mountain Collector' is the second single from Stanlaey's upcoming album The Human Project, which will showcase the striking sound of this Bristol-based singer, composer, producer and multi-instrumentalist whose beguiling music draws on a wide range of influences to create something quirky yet engrossing, familiar but unique. Today we're delighted to bring you the video premiere for 'The Mountain Collector', so hit play and allow Bethany to transport you to a magical world, where three rams reconnect as they search for their sister.
"The lyrics surround the idea that we are hugely influenced by our immediate landscapes/cityscapes, and hold the desire to re-connect with one's natural surroundings," Bethany said. "In the video, the characters are rams who run away from their interior world to go on a journey to find their missing sister in the forest. In leaving their game of poker to help find their little sister, they share valuable time and begin to adapt together.
"The horns were made by Matilda Jacobs Teekens and in this video the characters are embodying creatures and anthropomorphising their landscape, which adds to the full album's theme of embodying elements, in this case, Earth."
The Human Project, not a mere album but an audio-visual project which included more than 70 musicians, artists, actors and videographers, is due in spring next year, and Bethany will be hitting the road then with her band of Ben Holyoake (bass), Oliver Cocup (drums/percussion) and Naomi Hill (violin). You can see those dates listed below, but before then they will play one final show in 2018, with Port Erin at the Old England in Bristol on November 30.
March/April live dates
March 8 – Southampton, Heartbreakers. With Mad King Ludwig and the mojo co
March 9 – Bristol, Mr Wolfs. With Mad King Ludwig and the mojo co
March 22 – Deal, The Lighthouse
April 7 – Bristol, Wardrobe Theatre. Beth Porter album launch
April 26 – Bath, Chapel Arts. Beth Porter album launch