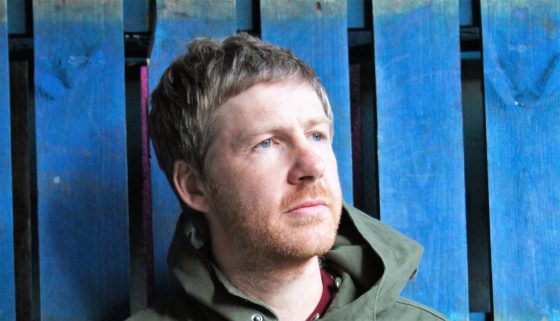 Getting your album on the shortlist for the Northern Irish Music Prize is a big deal. So big that if you're Malojian (aka Stephen Scullion), you might suddenly find a massive mural of yourself painted on the side of the Oh Yeah Music Centre in Belfast.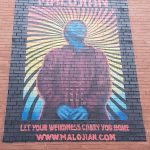 Plenty good enough reason then to re-release said album in a deluxe version with a bundle of demos, acoustic takes and live versions tacked on. Which is why you'll find Let Your Weirdness Carry You Home back on the shelves at the end of the month – your chance to pick up this wondrous blend of folk, Americana and psychedelia in all-singing, all-dancing form.
And to celebrate this happy occasion, we're delighted to bring you the video premiere for the live version of 'Beard Song', recorded with Stephen alone at the piano in Start Together Studios in Belfast. See below for his upcoming live dates – the album is re-released on November 30.
Upcoming live dates
NOV 17 – Atlantic Sessions, Portrush, UK
NOV 22 – The Waiting Room, London, UK
NOV 23 – Down Arts Centre, Downpatrick, UK
NOV 30 – Ranfurly House, Dungannon, UK
DEC 1 – Crescent Arts Centre, Belfast, UK
DEC 7 – The Bullingdon, Oxford, UK
DEC 8 – Kings Place, London, UK
JAN 12 – Portico, Portaferry, UK