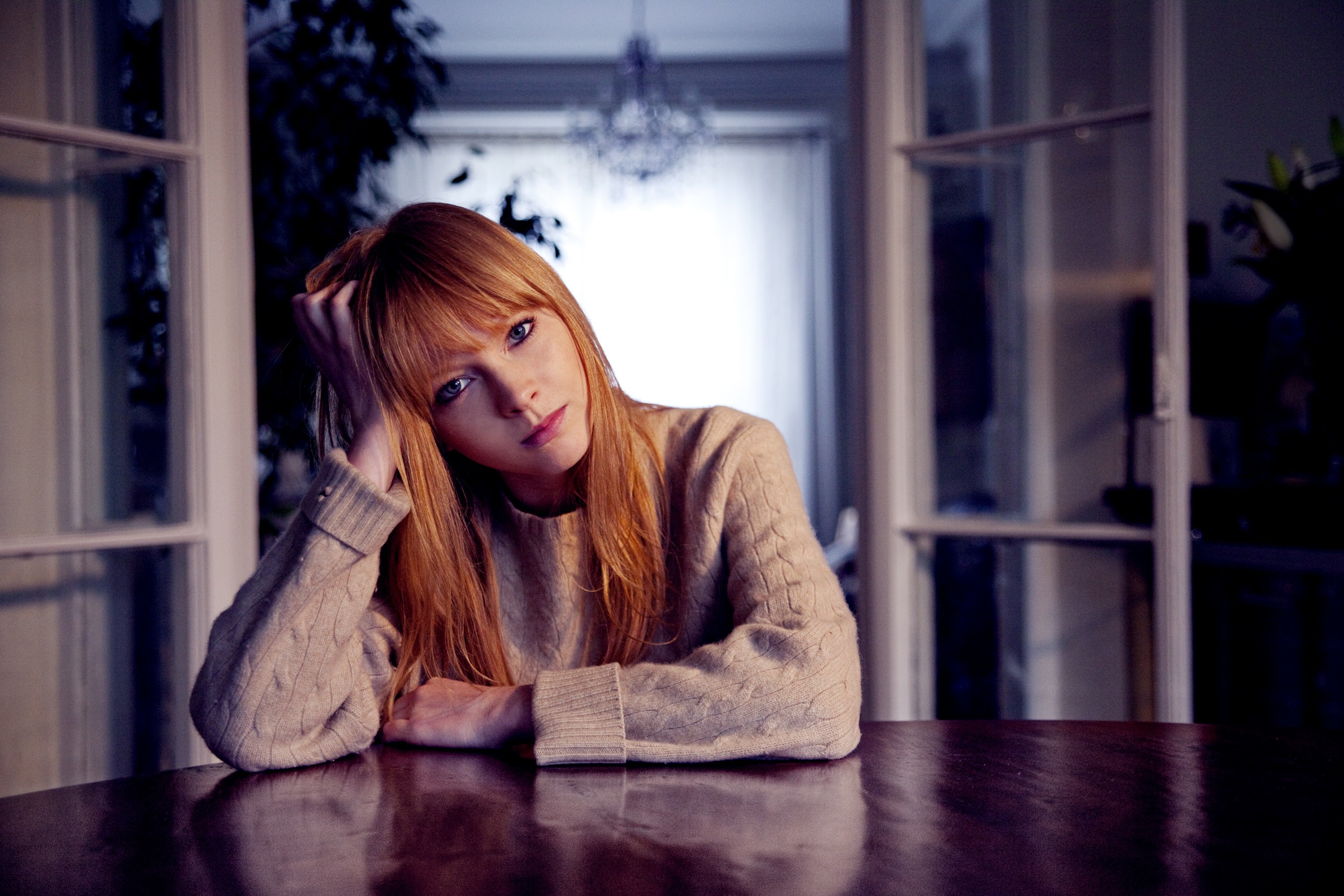 Lucy Rose drew a capacity crowd at SJE Arts in Oxford on Sunday. Her opening songs, including 'Intro', 'Is This Called Home', 'Into the Wild', and 'Love Song' set a high bar for the rest of the show by showcasing the strengths of her latest album. 'Intro' and 'Is This Called Home' made me immediately, reflexively write "Joni" in my pad. Her vocals on those songs were mighty, arpeggiated, and vulnerable all at once. Moreover, the warm country-ballad arrangement of 'Love Song' introduced an ever-so-delicate waft of "Emmylou" into the air. These arrangements made thoughtful and surprising use of her whole band.
The next several songs were sparser, and though they were also enjoyable, I wondered where the full-bodied swells of the opening songs had gone. I attended the concert deliberately having not listened to much of her catalogue, and so, when listening through her work the morning after the show, it became clear that the lusher live performances were from her more recent full-band writing and performing. This discovery made her note of gratitude for the dream-come-true of having a full band about half-way through the show make much more sense. These sparser moments were beautiful in their own right, but having heard the potential of the full band made me wonder what new arrangements might yield.
My favorite moment of the night came during a solo performance of 'I Feel It Now'. Her voice faltered ever so slightly, and she stopped and yelled, "Jesus!" (The show was held in St. John the Evangelist church). This yielded a proper laugh from the quiet crowd, and led to a story about how the band and crew had been passing around a cold, and she had been its latest victim. The way that she told the story, and her moment of frustration, exposed a vein of genuine care for her listener that was often near the surface during this show – one that made the concert feel endearing and homey. This feeling helped carry her through a few more of her older songs during which her delivery reminded me of a 'Let It Die'-era Feist. She closed with richer arrangements of recent songs, 'Find Myself', and the encore, 'Like An Arrow'.
The fact that a trinity of Joni Mitchell, Emmylou Harris, and Feist were called to mind, and that the comparisons hold up in the cold light of the next day's reflections, says all that needs be said about Lucy Rose. Her amazing voice, sturdy songs, a rock-solid band, and thoughtful, earnest ambition to make a positive contribution to our shared experiences lead to a high recommendation for this gifted artist.
Support act Charlie Cunningham provided the right opener for Lucy Rose's music and a rather subdued audience. He mined through seven songs that are built around vocals backed by steady, straight 4/4-timed playing, and punctuated by deft flamenco elaboration. The songs have real density and weight, but are not without their light moments – the music called to mind the way that when one digs into the earth, the outermost lively layers (his flamenco playing) quickly yield to a denser, more essential reality. His work clearly calls for us to be aware of all these modes of existence – on 'Lights Off', he says, "the moments are life, acknowledge them…its easier to fall if you're closer to the floor, that's all". However, Charlie, as a performer, is almost as genuine and endearing as Lucy Rose, and so ideally primed the audience for the rest of the night.
Words: Paul Kellner
Check out Lucy Rose's latest single here:

[embedyt] https://www.youtube.com/watch?v=lQTOlcpGBlw[/embedyt]