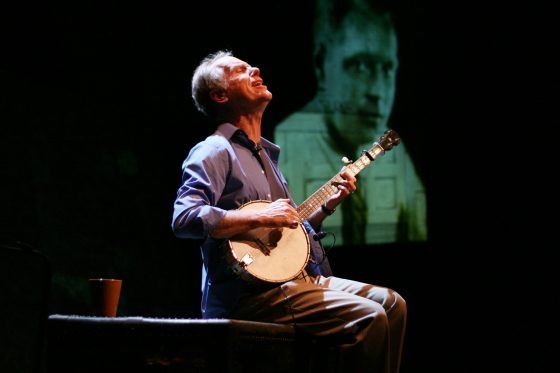 Loudon Wainwright III, the precociously talented songwriter and exemplary troubadour, is performing dates this weekend at London's Leicester Square Theatre.
Father of the prodigious songwriters Rufus, Martha and Lucy Wainwright, Loudon is known for wildly entertaining narrative songs with an hilarious acerbic wit and a beautifully unique voice. With simply an acoustic guitar, banjo or piano, he is able to cast a spell over his audience as a mesmerising and engaging performer.
For these dates he will be performing songs from his recent album, Surviving Twin, which sensitively explores his ongoing relationship with his late father, the Time magazine journalist, Loudon Wainwright Jr.
"I've been performing Surviving Twin for several years now, either in it's entirety or presenting selected parts of it at my regular gigs," Wainwright said. "For me this posthumous collaboration, the combining and connecting of my father's work with my own, has been artistically satisfying, and emotionally powerful. On a good night my long gone old man and I engage in a game of creative catch in front of a paying audience. The two of us are getting along better than we ever have."
Keep your eyes out here too as Danny Green from Laish will be popping along and interviewing Loudon for FFS.
Wainwright is playing the next four nights at the Leicester Square Theatre, and you can grab tickets here.