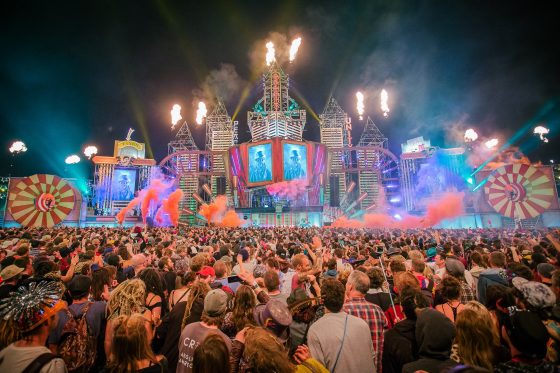 Boomtown Fair isn't your normal summer festival. Certainly other festivals have their quirky, creative areas but Boomtown goes deeper. Much deeper. The whole site is dedicated to the premise of a (temporary) fantastical city, split into nine distinct districts. Each district has its own immersive style, streetscape, back-story and street performances.
But it's not just a visual art project: Boomtown has a total of 24 main stages which host over 350 live acts and 300 DJs. Readers of this site will probably want to visit the Whistlers Green area of the fair where the Windmill Stage and Floating Lotus host acts such as Patch and the Giant and Tankus the Henge. Or perhaps go to the Old West district for blues and roots, or the town centre to catch The Levellers.
Boomtown is on from the 11-14th August at Matterley Estate (near Winchester, Hampshire).
Tickets are available on Boomtown Fair site. But, the good news is we have two adult tickets to give away. To be in with a chance, just enter your details below. One entry per household please. Competition closes Wednesday 27th July at 8pm.