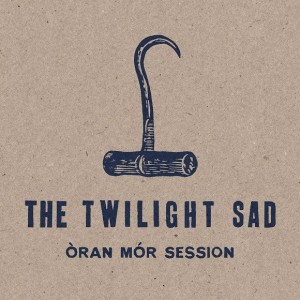 The Twilight Sad are a highly underrated Scottish band. Last year's outstanding Nobody Wants To Stay Here and Nobody Wants To Leave confirmed their talent but the overall response demonstrated how easily they continue to fly under the radar. This nine-track live session is a wonderful compliment to last year's record. The style feels a little more personal and delicate, and thought it lacks the punch of its forefather it has a tenderness the previous record didn't quite convey – and the two together sound like fine companions.
The band revisit many of familiar tunes and give them a gentle acoustic treatment, and they hang in a more fragile air for all to see their bones. In doing so, they demonstrate just how strong those songs are. This is not a record that will win over new fans, but for anyone who enjoyed Nobody Want To Stay… this will certainly enhance your appreciation.
It's exciting to see where they go from here, and you can only hope they find their deserved market. After several albums, they have surely done enough to prove they deserve their place at the top table. Here's hoping that is soon realised by the masses.