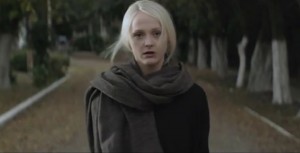 Laura Marling returns with her new album Short Movie which will be released through Virgin Records on March 23rd 2015. It's Laura's fifth album in seven years and the first since 2013's Mercury nominated Once I Was an Eagle with this record moving towards a much bigger & electric feel and we here at For Folk's Sake can't wait!
The album is the result of an extended period of reflection and a conscious attempt to change routine. "I realised that I hadn't been in place for longer than two or three weeks since I was 16" she explains "I thought I wonder what will happen if I try and root myself somewhere? Look back over the past eight years"
'Short Movie' is Laura's first self-produced album with co – credit to her long time drummer Matt Ingram and studio engineer Dan Cox. Recording it at Urchin studio in London, she was joined by her longtime collaborator and friend Ruth De Turberville on cello, Nick Pini on bass and Tom Hobden.
Watch the video to title track 'Short Movie' below:
Track Listing:
Warrior
False Hope
I Feel Your love
Walk Alone
Strange
Don't Let Me Bring You Down
Easy
 Gurdjieffs's Daughter
 Divine
How Can I
Howl
Short Movie
Worship Me
Worship Me