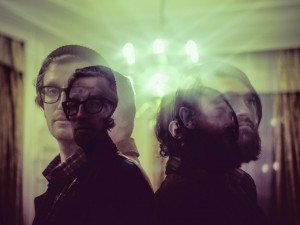 Irish duo The Lost Brothers have announced details of a charity Christmas single. The track is called 'Little Angel' and is offered as a free download but the band ask that people to make a donation to a children's charity of their choice this Christmas or purchase the digital single from any good download stores with 100% of profit going to UNICEF (www.unicef.org.uk).
'Little Angel' started seven years ago as a rough demo recorded in an attic in Portland, Oregon. The song lived in a drawer with The Lost Brothers archives until inspiration hit earlier this year while crossing the Irish Sea during a rocky winter storm. Out came the guitars and the remaining verses and choruses were written in one sitting.
To record the song California native Sean Coleman, now living in Dublin, was called in to produce at Gavin Glass's Orphan Studios. Some of Dublin's stellar musicians were recruited to record the song with sessions featuring The Frames' Graham Hopkins on drums, Michael Buckley and Ronan Dooney from Glen Hansard's band arranging the brass, bass is played by Keith Farell and The Lost Brothers on vocals and guitars. A rich musical friendship lay at the roots of the recording as The Lost Brothers had toured with some of these players across the US when supporting Glen Hansard on tour.
The digital single includes second track 'St Christopher', a cosmic Christmas ballad written and recorded in the Lost Brothers' spiritual home of Liverpool.  Produced by Domino recording artist Bill Ryder-Jones (The Coral), the song features special guest Drew McConnell (Babyshambles, Fionn Regan) on bass guitar and Ryder-Jones on piano.
You can download the single for free here and donate to a children's charity of your choice: