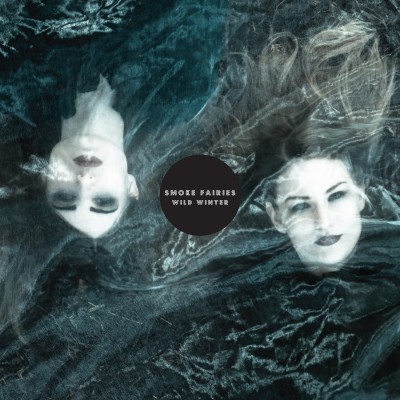 If you were wondering what to get music fans for Christmas this year, wonder no longer. Smoke Fairies have announced they will be releasing Wild Winter, their first Christmas album, on December 8 via Rough Trade's record stores and download. You can get a first taste of it with 'Christmas Without A Kiss' streaming below.
Following hot on the heels of their self-titled third album, this 10-track seasonal album is their second dalliance with Christmas music, coming after last December's limited 7″ 'Simple Feeling'/'I Wonder As I Wander', released through the Snowflake Christmas Singles Club.
Not that this means Katherine and Jessica are ready to declare themselves in love with Christmas music just yet.
"We have a love/hate relationship with winter and the Christmas holiday," they said. "When it was suggested Smoke Fairies make a Christmas album the last thing we wanted to do was make a classic, jolly, celebratory album that can only be played once a year. 
"Sometimes winter provides us with a sense of togetherness and love and sometimes it leaves us feeling alienated, cold and playing a glockenspiel alone in a darkened room. It's part of the year that will always be bittersweet and wild.
"This was the inspiration behind the record. We got together with our band, played around with the songs a few times then headed off to the studio to record them all live. It's buzzy and raw and not one tinkling of sleigh bells can be heard."
Smoke Fairies will be playing three in-stores – the 'Three Wise Shows' – to support the new release, appearing in Bristol, Nottingham and London in the week of release. Fans will be able to grab a ticket to any of the shows when they pre-order the album via Rough Trade. Dates for the shows are below.
The Three Wise Shows are:
TUE 9TH DEC – RISE, BRISTOL
WED 10TH DEC – ROUGH TRADE, NOTTINGHAM
FRI 12TH DEC – ROUGH TRADE EAST, LONDON (With DJ BOB STANLEY)