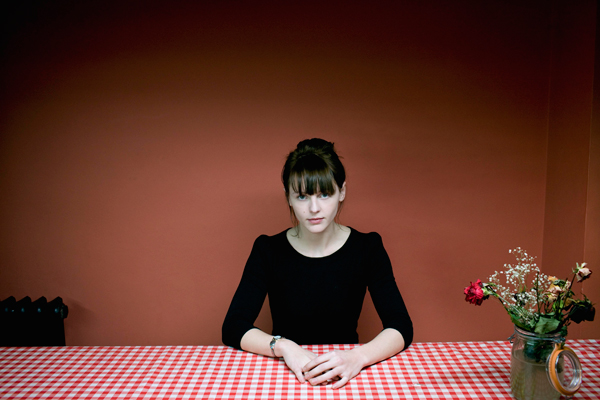 Oh my goodness, we couldn't be more excited to announce that the wonderful Laura Marling will be releasing not one but TWO albums for our listening pleasure this year.
The first of the two 'I Speak Because I Can' is all set for release on March 22nd. Produced by Ethan Johns who appeared with Laura at her Royal Festival Hall show last year.
Of I Speak Because I Can, we are told: "It's 10 songs imbued with a new richness, ripeness and sophistication. It is also an album marked by its quintessential Englishness. For all its American instrumentation, its shades of Crosby Stills and Nash, Joni Mitchell, Neil Young, Leonard Cohen, its American producer, these songs are no pale Americana interpretation; rather they are tales deeply rooted in England."
You can see the brand new video for Devil's Spoke over on the Guardian website. The track will be released as a single on 15th March.
The full tracklisting is:
1. Devil's Spoke
2. Made By Maid
3. Rambling Man
4. Blackberry stone
5. Alpha Shallows
6. Goodbye England
7. Hope In The Air
8. What He Wrote
9. Darkness Descends
10. I Speak Because I Can
We don't have many details about album number three yet other than recording will begin in March, it's due in September and will also be produced by Johns.
Catch Laura on one of these UK dates:
9th Apr 2010 BELFAST Limelight
10th Apr 2010 DUBLIN The Academy
12th Apr 2010 MANCHESTER Lowry
13th Apr 2010 GLASGOW Fruitmarket
14th Apr 2010 EDINBURGH Queens Hall
16th Apr 2010 BIRMINGHAM Alexandra Theatre
17th Apr 2010 CAMBRIDGE Corn Exchange
19th Apr 2010 NEWCASTLE Tyne Theatre
20th Apr 2010 YORK Opera House
21st Apr 2010 BRISTOL Colston Hall
23rd Apr 2010 SOUTHAMPTON Guildhall
25th Apr 2010 LONDON Palladium
Tickets are available from her website.
Words: Lynn Roberts