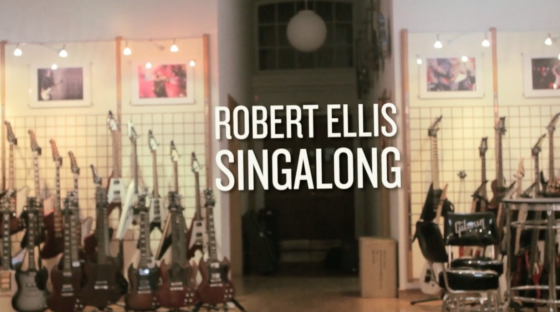 For Folk's Sake are proud to present an exclusive session with the lovely Robert Ellis. Following the recent release of his second album 'The Lights From The Chemical Plant', we teamed up to film Mr. Ellis in the incredible Gibson Showroom in Soho, London.
The album reflects a great deal of Robert's rural upbringing in Lake Jackson, and the song he performed with us, "Sing Along" highlights the powerful religious aspect of Southern American society.
Since the release of debut album Photographs, Ellis has been playing with an eclectic array of artists including Alabama Shakes, Paul Simon, Justin Townes Earle, Richard Thompson and Old Crow Medicine Show. The second masterpiece doesn't fall short of this, and we can't wait to see where Robert will end up next.
For Folk's Sake presents Robert Ellis: 'Sing Along'
Special thanks to Chris Parton and Owen O'Sullivan