Helen True: Isobel Anderson and Ruby Colley met when each was playing as part of separate acts on the Acoustic Stage at Glastonbury in 2011. Two years on, they've released their first EP, which collects together three reinterpretations of well-loved folk songs.
Colley's mournful, delicate strings underpin Anderson's resolutely modern, Spektor-esque vocal, making for versions of these three well-loved songs that are at once fresh and heavy with the weight of history. The result is an EP that lingers insistently, adding new timeliness to lyrics that were penned more or less a century before.
'Black is the Colour' stands out: a haunting ballad made elegy by the mournful tones of Colley's violin, her instrumental prowess given full rein to ululate between Anderson's arresting iteration of each verse.
Fuelled by wine, tea and biscuits, The Sussex Sessions is a mesmerising, cleanly rendered selection of songs that promises much both in terms of this duo's skills and taste. A recording of their own original work is a very promising prospect.
---
[soundcloud url="https://api.soundcloud.com/playlists/6733045″ width="100%" height="450″ iframe="true" /]
---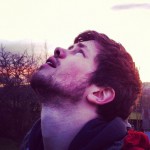 Ben Barker: The Sussex Sessions is a poignant debut EP from Isobel Anderson & Ruby Colley, featuring three reworked traditional folk songs. This is the first collaboration from the south-coast duo, and given its simplistic beauty and sincerity, you doubt it will be the last.
Opening track 'Down in Adairsville' reverses the conventional role of the instrument, as plucking violin leads over a hushed guitar backdrop. Anderson's melancholic voice echoes a concoction of bitterness and sadness over a past lover, as Colley's violin begins to weep in similarly fervent style in the climatic parting shots.
The duo's haunting, minimalistic rendition of the old Celtic song 'Black is the Colour' paints a picture of loneliness and longing in the autumnal Scottish surroundings. Anderson's unobtrusive guitar line, when partnered with Colley's sweeping violin parts lay the perfect foundation for the former's extensive vocal range.
That technique is no clearer than on track three, 'Hares on the Mountain', where the duo stamp their mark on a frequently covered song. Their slight tweaks convey an innocence of youth, free from the pain and suffering of later relationships. The song builds and crescendos, but Colley's ability to personify her violin track really stands out.
During the line "If all girls could sing like blackbirds and thrushes", the solo string tremolo delivers an orchard of birdsong to the listener with absolute ease as the trilogy comes to a close with as much delicate command as it opened with.
---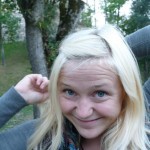 Hannah-Meg Corbett: Recorded live in one afternoon, and reportedly fuelled by tea and biscuits, The Sussex Sessions presents honest, stripped back, bare bones recordings of some of Anderson and Colley's favourite folk songs.
'Down in Adairsville' begins with the simple, almost haunting, plucking of Colley's fiddle, before Anderson's vocal comes in. After a couple of verses, an acoustic guitar creeps into the mix, leading gently towards the centrepiece fiddle solo.
The next track, 'Black is the Colour' is similarly simple, but with a very different feel. It begins with an a-cappella vocal melody, which is soon joined by the fiddle in long drawn out drones, sounding much like a bagpipe. At the heart of the track, two fiddles duet intensely before dying down to let the traditional vocal melody really stand out and close the track.
'Hares on the Mountain' begins with a gentle, tinkling guitar, changing tempo almost in mimicry of the movements of a hare. The powerful duet of fiddle and vocal is intense and effective as a finish to the EP as a whole.
The Sussex Sessions cleverly laces traditional folk songs with a modern, contemporary folk feel, whilst still staying true to their trad roots. The arrangements are interesting despite being remarkably simple. Overall, well worth a listen.
---
We want to know what you think too- have a listen and comment below or tweet your thoughts @forfolkssake !