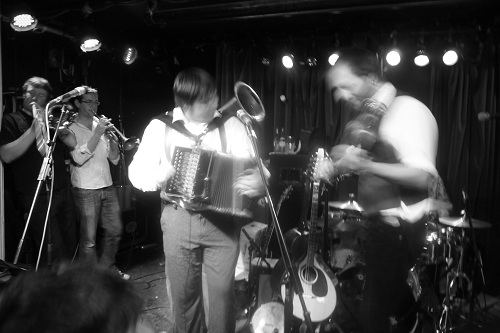 Folk behemoth Bellowhead are to release a Christmas single this year.
Billed as "a proper old-fashioned sort of Christmas single but with a customary Bellowhead sort of a twist", 'Christmas Bells/Jingle Bells' will be released on December 1.
As regular readers will know, we reckon the combination of folk music and Christmas is pretty hard to beat, so we can't wait to hear it.
The 11-piece band are also embarking on a 17-date tour next month, with more dates to come at the start of next year – including a show at the Royal Albert Hall.
For full live details, check out the band's website.