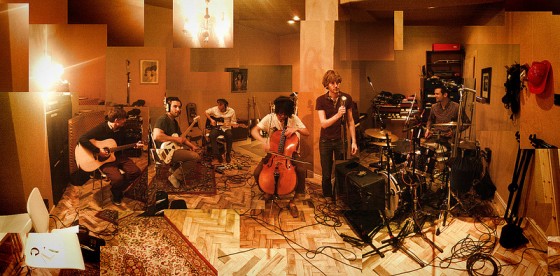 Today's Song of the Day is an exclusive first showing of the new Lost Cavalry video, 'Stars Are Ripe'.
The track is the lead single from Three Cheers For The Undertaker, the debut album from the London-based six-piece, who were formed by former Fanfarlo guitarist Mark West.
The band explain: "It was filmed in north London on one of the few rainy days this summer, and was the brain-child of the director Mark Minors who we met a few years ago when he was the DJ at a gig we played.
"We loved the concept Mark came up with and he managed to pull together an impressive crew to carry it off. On the day we had loads of amazing extras turn up (to whom we're eternally grateful!) and after a lot of makeup, lots of cups of tea and a fair few takes, we got a take that everyone was happy with. We hope you like it!"
We love the track and can't wait for the album, which is out on September 16.