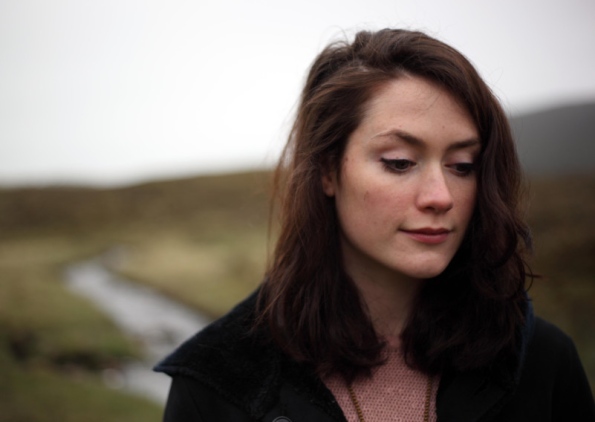 Songstress Rachel Sermanni has announced some new gigs she will play in the UK (and Ireland) this coming autumn.
Sat 19 Oct                           Spiegeltent, Paisley
Wed 23 Oct                         Westend Centre, Aldershot
Fri 25 Oct                            The Magic Lantern Cinema, Tywyn
Sat 26 Oct                           Canterbury Live – The Anchor Arts Centre,
Tue 29 Oct                           Sage – Supporting John Smith, Gateshead
Fri 1 Nov                              All Hallows Church, Leeds
Sat 2 Nov                             Woodend Barn, Banchory
Mon 4 Nov                            Horse Cross, Perth
Sat 9 Nov                             The workmans club, Dublin
This headline tour is set in between two stints supporting Edwyn Collins in the Alps and Rose Cousins in Canada respectively.
A one off show at Edinburgh's Queens Hall on August 9th is on Sermanni's schedule, as well as a slot at the Fringe in the production "Whatever gets you through the night" from August 20th, which sounds rather exciting. Finally, Sermanni is playing on the Fruit Stand stage on Sunday 25th August, as part of 'Doune the Rabbit Hole' Festival. For tickets and other info, see here. 
Not only this, but Sermanni HQ have just announced  the release of her debut album 'Under Mountains' on a delectable vinyl version, with a bonus track thrown in for good measure.
And to finish, check out Sermanni's performance on a lovely looking boat in The Netherlands. What's not to like about that?!
Words: Annemiek Denissen